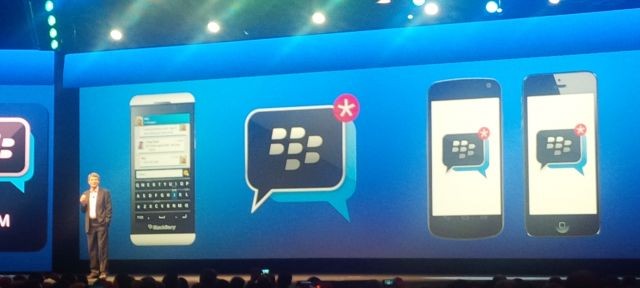 Blackberry is probably best known for its messaging feature, which was the first such service to allow users to chat without any cost from the carriers. And while many such services have launched since Blackberry's glory days, arguably none have been so secure or feature rich as BBM so it's a bit surprising and a bit sad to see BBM finally coming to other platforms.
Blackberry announced long ago that they would be opening up their BBM platform to other ecosystems such as Android and iOS and now they're finally taking the first step in this direction. According to a Samsung press release, their Galaxy line of handsets will be start getting the BBM app in the following days. Unfortunately this is only aimed at Africa so users in other places will still have to wait a while before they can actually use BBM on their Androids and iPhones.
Of course there's one obvious question here: who in the world is actually waiting for BBM? As we mentioned above Blackberry's product is still probably one of the most secure chat platforms out there with other services having major security flaws. Then again those other services have become super popular so it's safe to say that most people don't actually care about encrypting their chat sessions.
No, this actually looks like a desperate bid for relevancy on Blackberry's part. A bid to try and stem the tide of time which throws them deeper and deeper into history. The Canadian company is struggling, and has been for a long time now, with a long-delayed new OS, unimpressive devices, and incredibly strong competition.
So BBM on Samsung devices? Sure, jump on board but it certainly doesn't mean much in the grand scheme of electronic things.
Via: N4bb | Image via Blackberry