Microsoft is busy doing some in-house rebranding of some of its most popular apps. In fact all Bing apps, will become MSN apps next week.
We first noticed this change of branding at the start of the month when Microsoft unveiled its MSN homepage with a new design. The website, which is apparently still used by almost 400 million people around the world, is a sort of portal to the web and to Microsoft's apps.
A couple of days ago our friends at WPCentral found out that Bing Finance will soon turn into the MSN Money app. And now TechCrunch is reporting that all Bing apps will face the same rebranding next week.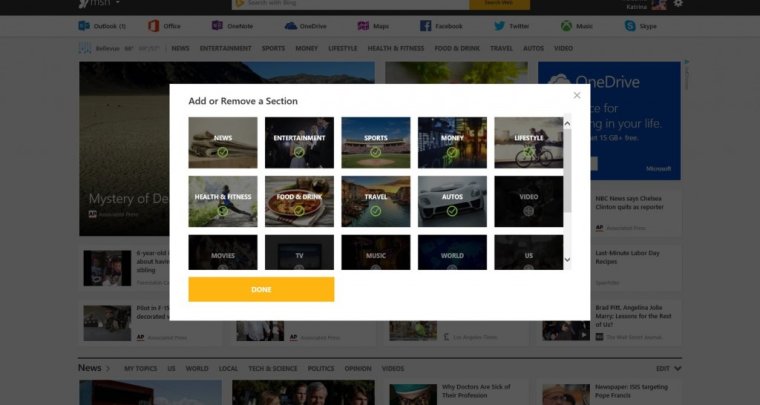 The new MSN homepage to be launched soon
This comes as an effort from Microsoft to try and consolidate their brands. MSN was always aimed at media consumers but it was somewhat abandoned in the last couple years. Then again "Bing apps" like News, Weather, Sports, Health and Fitness didn't make much sense either, as Bing is the company's search engine. So now with this change we'll see a much better delimitation between the company's products.
According to this same report the first apps we'll see change are the ones on Windows Phone alongside the launch of the new website. Other aspects of the Bing to MSN transition will be implemented in the near future.
Source: TechCrunch | Top image via WPC