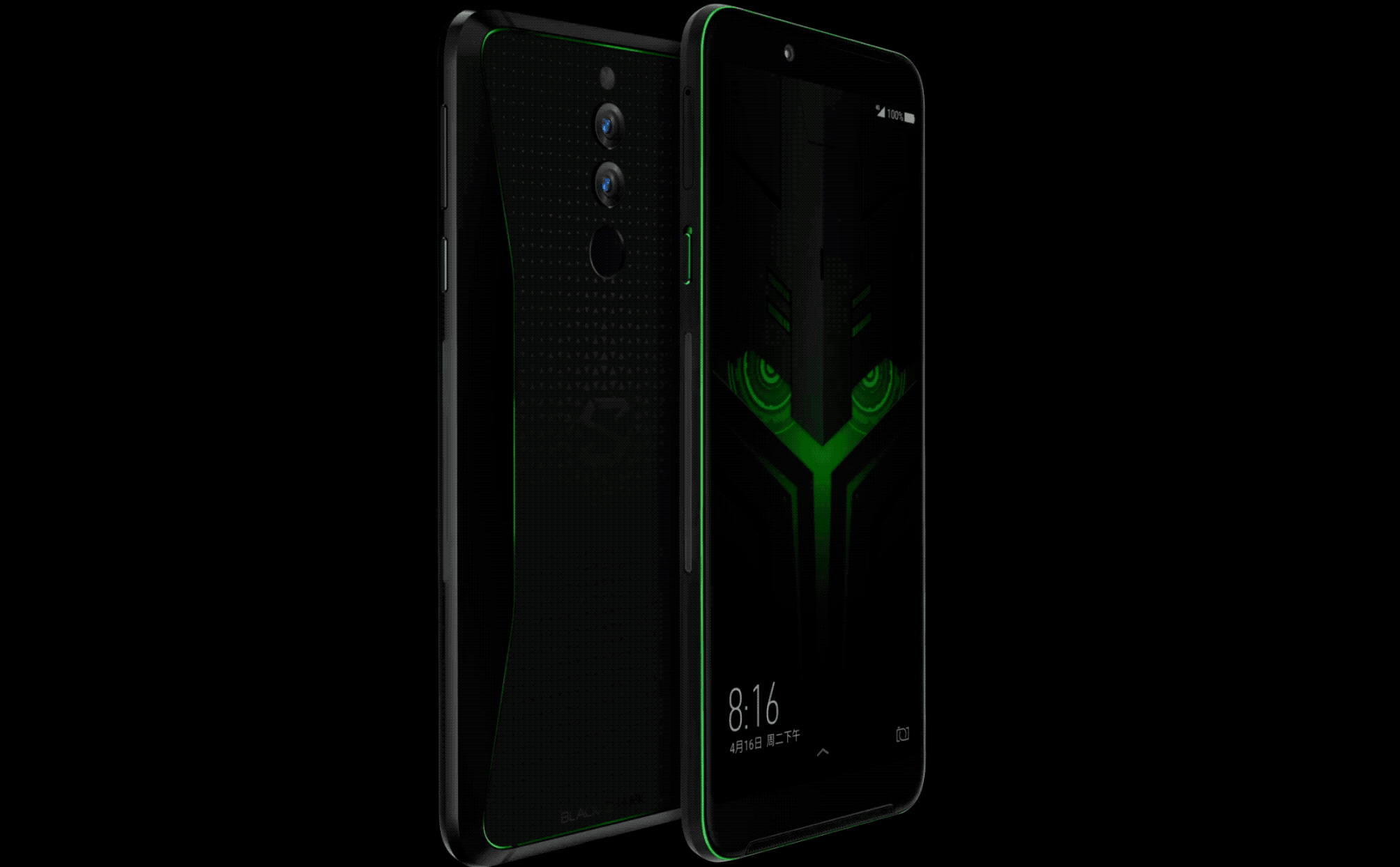 It was back in April when Black Shark revealed its first smartphone to the world, with an aesthetic that was meant to cater to gamers. Now, the firm has revealed its second device, the Helo, offering impressive specifications and a new design.
The phone is powered by Qualcomm's Snapdragon 845 processor and will have an option to be equipped with 6GB, 8GB or an astounding 10GB RAM. As far as internal storage goes, the 6GB RAM and 8GB RAM models will have 128GB, while the 10GB RAM model will have 256GB. The Helo will make use of dual heat pipes on the SoC to improve its performance and to keep things cool.
The Helo has a 6.01-inch 18:9 1080p AMOLED display with a maximum brightness of 430 nits. The screen will be able to take advantage of HDR content and will also offer support for DCI-P3 and SRGB color gamuts. The phone will have a dual rear camera setup, utilizing a 20MP and 12MP sensors, with the front-facing camera coming in at 20MP. A 4,000mAh battery should provide enough juice for one day of moderate use and you will be able to charge the phone through its USB Type-C port.
Dual front-facing speakers will be utilized to give users a more immersive sound experience and there will be a physical switch that can be used to launch the phone into game mode. This will mute notifications and launch the Shark Space app, which is the firm's app store containing all types of different games. Gamer Studio will allow for a higher degree of customization to the phone, where CPU, touch sensitivity of the screen, display attributes, sound effects, and more can be adjusted to the liking of the player.
Although the previous Black Shark smartphone had a physical controller, it wasn't quite a full-fledged experience. The Helo kicks things up a notch, introducing a newly designed controller accessory, complete with left and right controller attachments. If you want to get both controller attachments, you will be forced to order the 10GB model of the phone. Those ordering the 6GB / 8GB RAM models will only receive the left side controller attachment.
If this device interests you, you can reserve it on the firm's website, where the 6GB RAM model will cost you ¥3199, or around $461 USD, and the 8GB RAM version will cost ¥3499, or around $504 USD.
Source: Black Shark Technologies