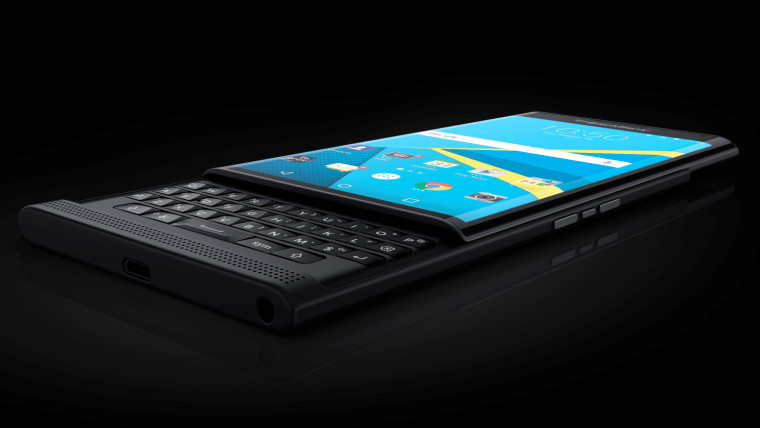 UTB Blogs celebrated its 100th blogcast by hosting the General Manager of BlackBerry Mobility Solutions, Alex Thurber as a guest. He was asked numerous questions about current and upcoming BlackBerry devices, and the biggest revelation came in the way of an update on the status of the Priv smartphone.
Thurber confirmed that the BlackBerry Priv will not be receiving an update to either Android 7.0 Nougat or Android 8.0 Oreo. The device was launched two years ago in October 2015 and was updated from Android 5.0 Lollipop to Android 6.0 Marshmallow just last year. However, he noted that was a massive undertaking which required getting the device partners on board and that it will be next to impossible to repeat for updates to Android 7.0 Nougat and beyond.
This seems like the official end-of-life for the Priv with regards to operating system updates. Nevertheless, the BlackBerry General Manager did mention that BlackBerry was still committed to providing security updates for the device as well as for other DTEK smartphones. He also highlighted that even the provision of security updates required complex and intricate cooperation between Blackberry and their partners.
Moreover, while he was also unable to clarify if the DTEK branded smartphones, such as the DTEK 50 and DTEK 60 by TCL, would receive future OS updates, he termed it unlikely, but he however guaranteed that they will continue receiving security updates. The reason given for leaving DTEK phones behind was that the devices were "experimental" and were meant to test the collaboration between BlackBerry and TCL.
Also, Thurber stated that the BlackBerry KEYone smartphone's global success was proof that the relationship with TCL could work quite well and that the device along with other upcoming devices will receive the Android 8.0 Oreo update.
Consequently, it seems as though owners of the BlackBerry Priv and other devices left behind will have to turn to custom ROMs should they wish to see a more recent version of Android grace their device.
Source: UTB Blogs via CrackBerry