As many of our UK readers will already know, internet service providers (ISPs) there routinely block access at a network level to certain sites under court order, following legal complaints by content providers that these sites are contributing to the illegal distribution of their copyrighted material.
The list of sites that these rights holders demand to be blocked has now been updated with new additions, including popular file-sharing site Demonoid.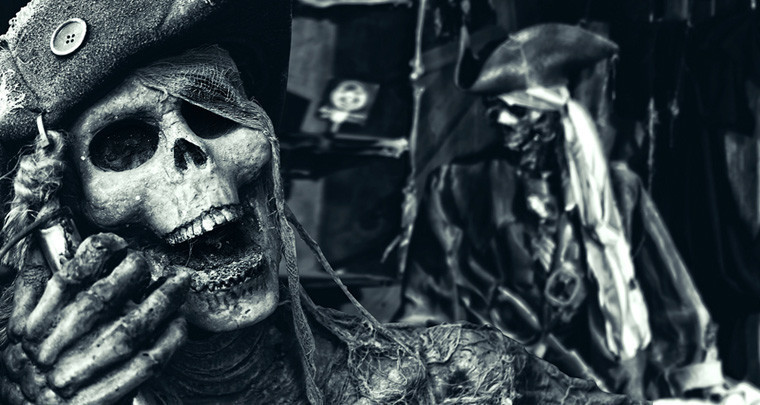 As BBC News reports, the latest update means that almost 100 URLs are currently being blocked. Among them are (in)famous examples like The Pirate Bay and other popular torrent sites - but the list now also includes sites selling counterfeit physical products, after complaints by leading luxury goods manufacturers such as Montblanc Simplo and Société Cartier.
Of course, the problem that rights holders face in maintaining this list is that as soon as a site is blocked, an alternative 'mirror' site usually pops up at a different URL - often within a few hours - offering the same content without the ISP access restrictions.
There is some evidence to suggest that the blocks have actually been counterproductive too - for example, traffic to The Pirate Bay doubled after network-level restrictions came into effect.
Source: UK ISP Court Orders via BBC News | Two skeleton pirates image via Shutterstock