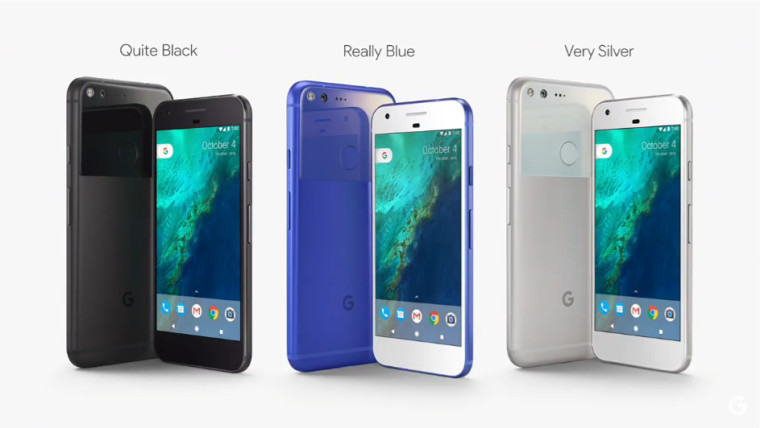 Yesterday, Google officially unveiled its new smartphones, the Pixel and Pixel XL, along with other hardware and software announcements. The launch of its new handsets brings an end to the company's much-loved Nexus line, some of which were sold at very affordable prices over the years.
But with the Pixel phones, Google is targeting the top end of the smartphone market. Priced from $649 to $869, the Pixels cost the same as the equivalent iPhone 7 models, despite lacking some high-end features - such as IP67 dust- and water-resistance, or optical image stabilization - which are available on the new iPhones. Additionally, the 'Really Blue' Pixel models that the company announced yesterday won't be available anywhere in the world except for the US, and even then, only in limited numbers.
Google also said that it will support the Pixel and Pixel XL with OS updates for two years, and security updates for three years - identical to its outgoing Nexus devices. In contrast, Apple's latest iOS 10 update is available for iPhones and iPads that are up to four years old, and the most recent iOS 9.3.5 security update rolled out to even older devices last month.
The Pixels will be the very first devices to get Android 7.1 Nougat - a new version of the OS that hasn't even been released to developers yet - and they'll also be among the first to get automatic OS and security updates, delivered direct from Google. They'll come with the company's exclusive 'Pixel Launcher' user experience too, which won't be made available to other devices - at least for the foreseeable future.
They'll be the very first phones to include support for Google's remarkable new Assistant software as well, which offers a wide range of voice interaction and personal organization features. The demos shown so far appear very impressive, and its capabilities promise to improve even further, through a combination of machine learning systems, and wider availability of the Assistant on companion devices like Google's new $129 Home hub.
The Pixels are packed with high-end specs including 5-inch Full HD or 5.5-inch Quad HD AMOLED screens, Qualcomm's Snapdragon 821 SoC, 4GB of RAM, USB Type-C, and fast-charging capabilities, allowing users to get up to 7 hours of battery life from a 15-minute charge. Google also insists that - despite the lack of optical image stabilization for taking photos - the two devices offer "the best smartphone camera" ever, backed up by an exceptionally high DxOMark benchmark score of 89.
Pre-orders are now open for the Pixel and Pixel XL in several markets - and we're eager to hear your thoughts on them.
What do you think of their design, featuring an "aluminum unibody and polished glass combination"? Are the specs what you were hoping for, or do you think there's room for improvement there? Are the new phones competitively priced, given all the features that they offer? And ultimately, are you planning to buy one?
Please share your thoughts with us - have your say in the comments below.