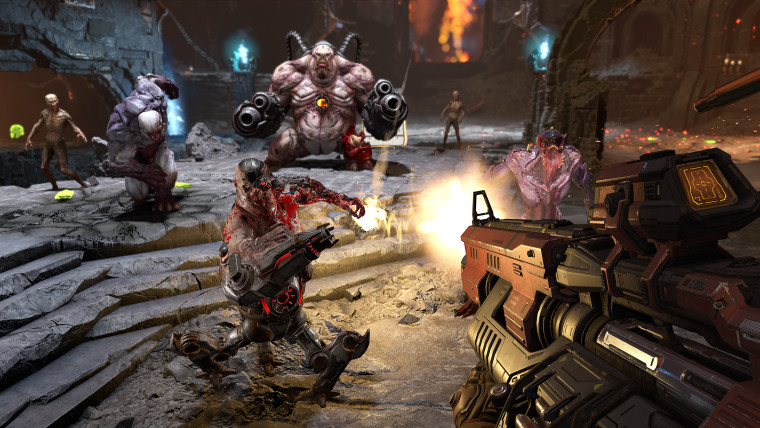 Soon after Microsoft announced its intentions to acquire ZeniMax Media and its subsidiaries, Doom Eternal landed on the Xbox Game Pass subscription for Xbox console owners, but the PC variant of the service missed out on the release. This week that changes, as Bethesda and Microsoft today announced that the id Software-developed shooter is coming to the Xbox Game Pass for PC subscription on December 3.
Sequel to 2016's Doom, the award-winning title takes the Doom Slayer back to earth to fight against its demon infestation. The complete campaign and the BattleMode multiplayer segment are included in this release. The title recently received its first campaign expansion as well, The Ancient Gods - Part One, though the DLC is not part of the Xbox Game Pass subscriptions.
The developer is also adding a new Master Level today to Doom Eternal through a free update, with the Super Gore Nest level being revamped to offer more varied combat encounters. This Master Level also offers a brand new mode in the form of Classic Mode, where the Doom Slayer begins the map with a Combat Shotgun and slowly regains back his entire arsenal as the level progresses.
Doom Eternal is also finally launching on the Nintendo Switch on December 8, though a physical edition release will not be happening just yet.