Facebook is giving its Messenger app a makeover, introducing a new icon for the app that employs a colorful gradient, instead of the simple blue logo used so far. The new icon appears to be inspired by Instagram's icon, which is also owned by Facebook.
The social network says the new icon represents the "continued evolution" of Messenger and the fact that it's become than just a place to send messages. Over the past few months, the company has added new capabilities, like improvements for video calls (and Messenger Rooms), or the ability to watch videos together on the app, all of which are highlighted in today's announcement.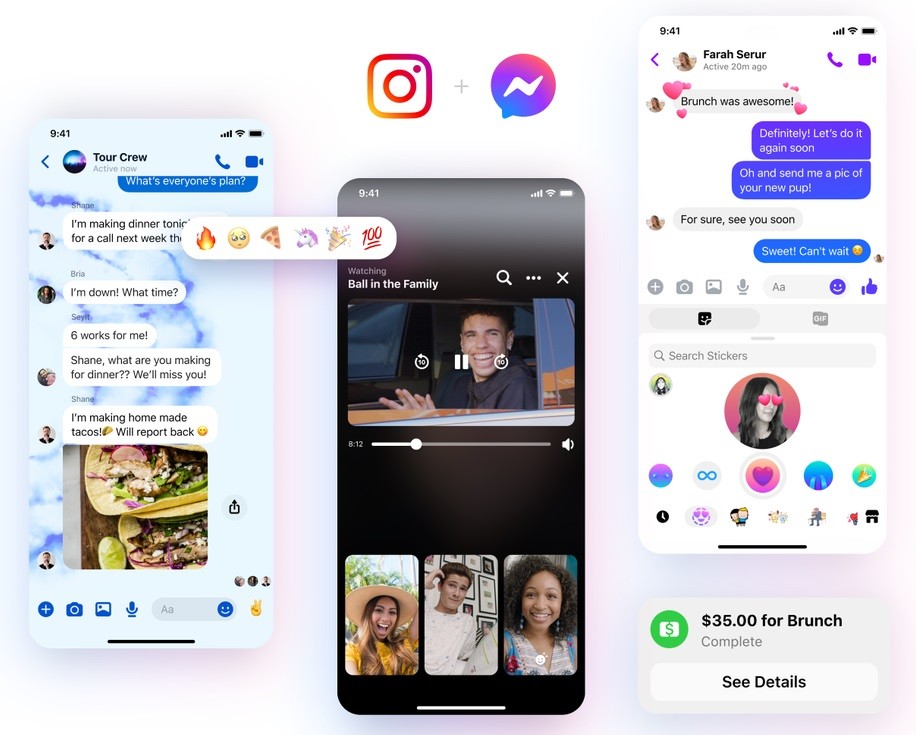 Facebook also recently began bringing its messaging platforms together, enabling cross-platform messaging between Instagram and Messenger. This capability is now almost fully rolled out in North America, according to the company, and it might be the reason the new Messenger icon takes inspiration from that of Instagram.
Along with the new icon, the app is also adding a handful of new ways for users to customize the look of the app, with new themes like love and tie-dye, as well as custom reactions for messages. More features are on the way soon, too, like selfie stickers and vanish mode.
Facebook didn't specifically say if the update is rolling out to everyone immediately or if only specific groups of users will see it. On our test devices (running Android 10), the update doesn't seem to be available yet, but it's likely it will become more widespread over the next few days.