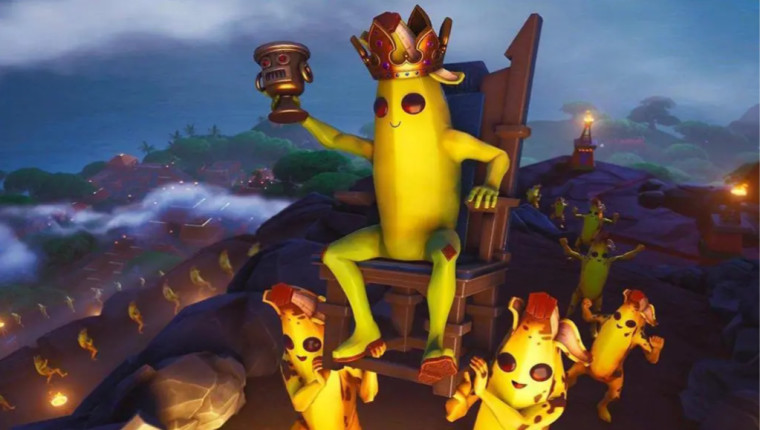 Epic Games took a bit of a gamble earlier this month by introducing a "no build" mode in its season update for Fortnite. Many would argue that building mechanics are a cornerstone of the title, however, it seems that most gamers actually appreciate the lack of it.
Although Epic Games did implement a few movement changes like a tactical sprint, a new mantling system, and an overshield to balance the lack of building; given the popularity of the mode, it seems like the company may make it a permanent feature. Currently, the mode is available as a "Limited Time" event and is set to last until March 29. However, limited time events being converted to permanent additions isn't exactly new when it comes to Fortnite.
Several prominent leakers have shared evidence suggesting that no build mode will become a permanent addition even past the March 29 deadline. A screenshot of the purported branding can be seen below:
The 'No Builds' LTM that will be available after 8 days will be called 'Solo - No Build Battle Royale'.

there's other versions of It too but I took this one to show you the name of It! pic.twitter.com/7jHbZjZBUY

— Twea - Fortnite Leaks (@TweaBR) March 21, 2022
Similarly, Fortnite data miner @HYPEX on Twitter has also shared some information about loading screens being changed and the fact that the mode is implemented in such a way that it can be toggled on at any time by Epic Games in the future:
Seems like Epic IS planning to keep a No-Building modes, here are some signs/proofs 🔥

- There's SEPARATE No-Building modes that they can enable ANYTIME after this limited time event ends
- They changed most loading screen tips to say "In modes with building enabled ..." pic.twitter.com/SvQ5SkbCit

— HYPEX (@HYPEX) March 23, 2022
Epic Games is yet to confirm these leaks, but given the mounting evidence in favor of it as well as the positive reception overall, it's likely that Fortnite will get a no build mode past March 29. However, keep in mind that plans can change anytime and nothing is set in stone, until Epic officially confirms it, that is.
Via: VGC