Google has announced that it's partnering with Lime, a company that offers scooter and bike rides, to include its transportation options within Google Maps. The new capability is meant to provide users with an easier way to travel short distances that are just a little too far to walk, while also avoiding the wait times of ride-sharing and public transportation.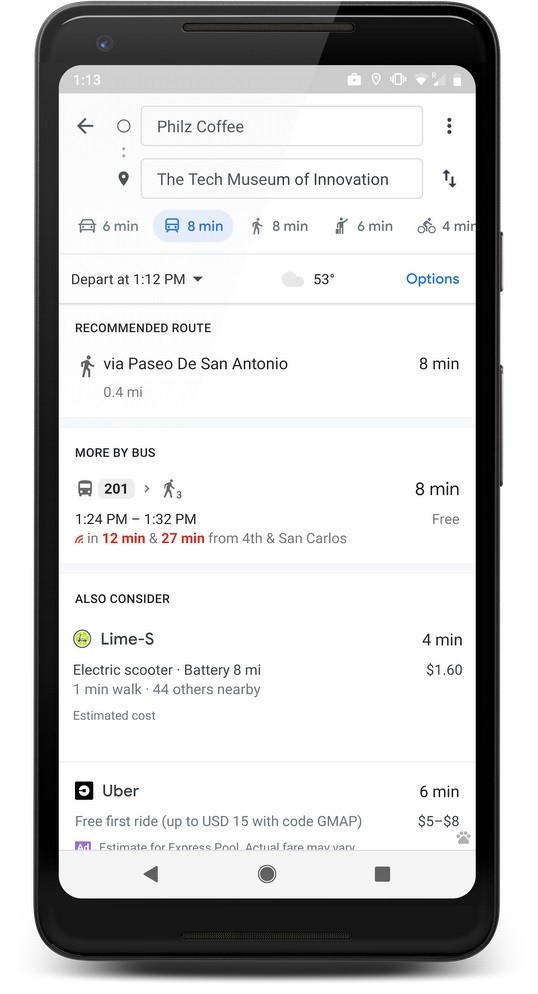 Lime vehicles can be found in Google Maps under the transit options, and the app will tell you how much you have to walk to the vehicle, the estimated cost, and the total trip time. You can't actually book rides through the Maps app, though, so you'll be redirected to the Lime app if you choose that option. If you don't have it yet, you'll be directed to the Play Store or the App Store listing for the app.
This kind of integration isn't exactly new for Google, which also started including options from ride-sharing services such as Uber and Lyft in its Maps app last year.
For now, the feature is rolling out to 13 cities around the world - Auckland, Austin, Baltimore, Brisbane (Australia), Dallas, Indianapolis, Los Angeles, San Diego, Oakland, San Antonio, San Jose, Scottsdale, and Seattle - but the company plans to expand to more locations soon. Lime vehicles are available on the Maps app for iOS and Android alike.