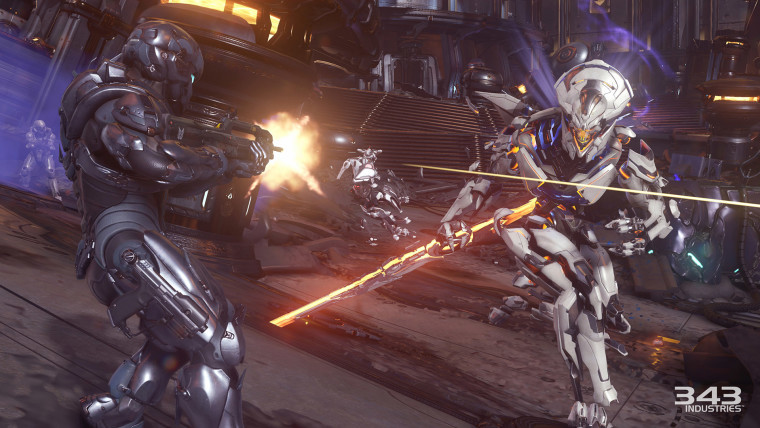 Windows 10 has attempted to bridge the gap between PC gaming and the Xbox One over recent months, delivering Xbox as a service, rather than a standalone console. With the scheduled update to the New Xbox One Experience, we will see the foundations being laid for an era of Windows 10 interlinking gaming platforms.
In a recent interview with Halo 5: Guardians' franchise development director, Frank O'Connor, he was asked whether the title has the possibility of appearing on PC in the future. Rather than denying the proposal like in earlier interviews, the following statement was provided.
"You know, Microsoft has made a huge commitment trying sort of… I think normalize the Windows experience across multiple platforms. You see the elements of Windows 10 are going to appear in Xbox and Cortana and stuff like that. There is plenty of chance that Halo 5 could appear on the PC. Nothing to announce at this point… you know, we developed the game on an Intel platform. It wouldn't be the hardest thing in the world to move it to PC and take advantage of PC stuff. But nothing I announce today on this chat."
While this does not confirm the existence of a PC release, the mention of Windows 10's universal experience does suggest potential plans in the near future. It appears that O'Connor is not opposed towards Halo 5 making its way to the PC, unlike previous statements from the developer. As of right now it is unclear whether this stance is shared by the rest of the development team at 343 Industries, or rather Microsoft as a whole. While this will open the game up to a larger audience, there is a possibility Xbox One console sales may be hurt as a result.
Source: Games Radar (Twitch) via DSOG | Image: 343 Industries