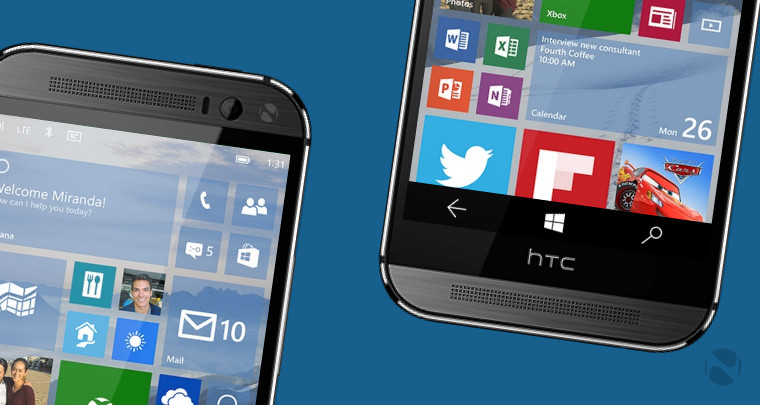 Last week Microsoft released a new preview build of Windows 10 Mobile, which also landed on a non-Lumia device, the HTC One for Windows. However, not everyone on those devices could upgrade.
Those rocking the HTC One (M8) for Windows, or even the Lumia 640, running Windows Phone 8.1 with GDR 2 were excluded from last week's preview release. That's because there was no upgrade path from GDR 2 to the new Windows 10 build. But that has now been fixed.
Gabe Aul, head of the Insider program, tweeted that a new "upgrade hop" had been created for devices running GDR 2, which means that almost anyone can upgrade to Windows 10 Mobile build 10080. Now, whether everyone should, is an entirely different question.
The new Mobile build comes with lots of new features, most of them in the form of new apps, like the Office apps previews, the new Xbox app and so on. However, the build also comes with numerous bugs, issues and stability problems, especially when upgrading from older versions without clean installs.
As such, we can only argue for caution, especially if you're planning on installing this preview build on your main driver. If you'd rather have a working phone all the time, we have extensive coverage of the new build so you won't be missing out by skipping this one.