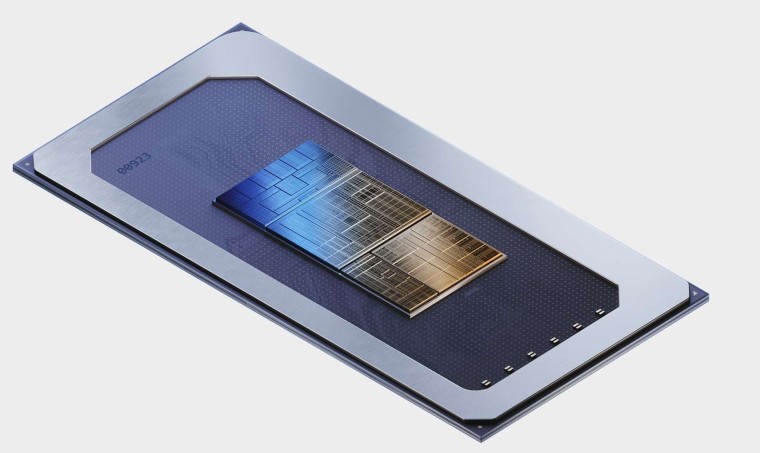 Last week, Intel officially confirmed its Meteor Lake CPUs would make their debut inside laptop PCs on December 14, under the Intel Core Ultra brand. Many people have wondered if we will see these chips in desktop PCs as well.
In a YouTube video interview conducted during the Intel Innovation conference, PC World interviewed Michelle Johnston Holthaus, the Executive Vice President and General Manager of Client Computing Group at Intel. During the chat, she confirmed that Meteor Lake on the desktop "will come in 2024." She added, "I want one processor family top to bottom for both segments, doesn't everybody?"
At the moment, that's all that Intel execs are talking about Meteor Lake on the desktop, although we can assume they will also have the Neural Processing Unit (NPU) that the notebook version will have. Microsoft is already promoting the use of an NPU inside its Surface Laptop Studio 2, so it can handle AI features like its Copilot assistants better, but it won't be using the Meteor Lake chip inside.
While we know Meteor Lake/Core Ultra is launching in notebooks in December, Intel didn't reveal much about its next desktop chip at the Innovation conference last week. That chip is expected to be a refresh of its Raptor Lake series of CPUs.
Videocardz reports that Intel made a stealth demo of Raptor Lake Refresh at the Innovation conference last week. It didn't happen during a keynote address, but rather in a demonstration on the conference's exhibit hall. During the demo, which was mostly about showing off a "Meta Human" AI avatar, it was mentioned casually the demo was the first public use of Intel's Raptor Lake Refresh chip.
That CPU family, which may be labeled as 14th Gen Core chips, is expected to be officially announced by Intel on October 17.