Last year, Intel debuted its first-generation Horse Ridge cryogenic control chip to make quantum computing more commercially viable. The SoC targeted control electronics and interconnections within quantum computers to reduce the complexity of controlling and managing quantum circuits.
Today, at Intel Labs Day 2020, the tech giant unveiled the next iteration of its Horse Ridge SoC. Dubbed Horse Ridge II, the new SoC is implemented using 22nm low-power FinFET technology (22FFL) and its functionality has been verified at temperatures as low as 4 kelvins, just like last-gen. However, Horse Ridge II builds on its predecessor and adds two vital features: the ability to manipulate and read qubit states, and the ability to control the potential of several gates required to entangle multiple qubits.
Qubit readout: The function grants the ability to read the current qubit state. The readout is significant, as it allows for on-chip, low-latency qubit state detection without storing large amounts of data, thus saving memory and power.
Multigate pulsing: The ability to simultaneously control the potential of many qubit gates is fundamental for effective qubit readouts and the entanglement and operation of multiple qubits, paving the path toward a more scalable system
The new SoC also has a programmable microcontroller that performs additional filtering on pulses to reduce crosstalk between qubits. Intel plans to detail the full technical specifications of Horse Ridge II during the International Solid-State Circuits Conference (ISSCC) in February next year.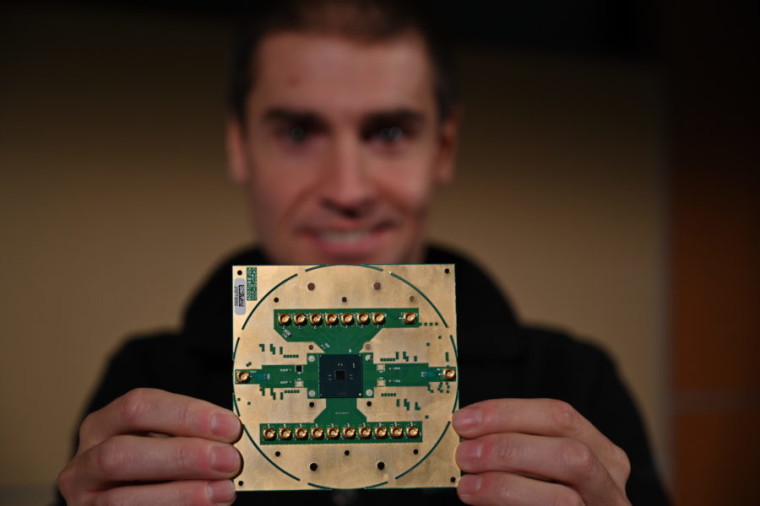 Jim Clarke, who is the Director of Quantum Hardware, Components Research Group at Intel, believes that the new SoC will streamline quantum circuit controls, which will subsequently allow greater fidelity at decreased power output, and inch us "one step closer toward the development of a 'traffic-free' integrated quantum circuit."