Independent market analysis firm Kantar Worldpanel has published its latest monthly data for several key smartphone markets around the world, including the US, China, and the EU5 - the top five European Union markets of Great Britain, Germany, France, Italy and Spain.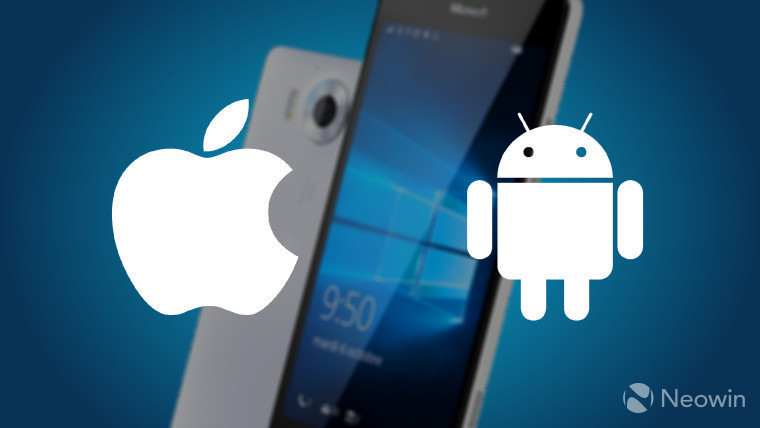 The latest data - for the three months ending in July 2016 - show year-over-year (YoY) sales gains for iOS in key markets, a slight dip in Android sales, and - unsurprisingly - further declines for Microsoft's Windows phone sales.
Let's take a look at some of these key markets in a bit more detail.
As with the three months ending in June, the data for the latest rolling quarter shows Android sales dropping slightly in the United States, by 0.6% YoY to 65.0%. Apple increased sales share of its iOS devices by 1.2% to 31.3% over the same period.
Kantar says that the iPhone 6s is the top-selling device in the US with 11% sales market share in the US. The older iPhone 6 remains the sixth best-selling handset in the States, with an impressive 4.1% share.
Windows phone sales share dropped in the US from 3.8% to just 2.4% YoY, but 'other' operating systems - potentially including the likes of Ubuntu OS, and perhaps even Sailfish OS - increased from 0.1% to 0.9%. BlackBerry maintained its sales share of 0.4%.
It was a slightly different story in Great Britain, where Android share increased by a healthy 2.9% YoY, rising to 57.3% of the market. But iOS was the big winner here - sales of Apple devices jumped by 5.3% YoY to 38.0%.
Windows phone sales crashed from 12.0% of the market in July 2015 to just 4.3% a year later, while BlackBerry sales also dropped from 1.0% share to 0.4% YoY.
In France, Android enjoyed significant YoY growth of 6.0%, pushing it to a huge 75.6% share of smartphone sales there. iOS sales share also rose by 1.8% to 18.8% - but as in Britain, Windows phone sales crumbled from 12.6% to 4.9% YoY.
In Germany, iOS sales showed no YoY change at all, remaining at 15.2% market share. But Android increased its sales share there by a chunky 6.1%, soaring to a whopping 79.8% - nearly 1 in every 5 phones sold - while Windows phone share dropped from 10.1% to 4.8%.
Meanwhile, BlackBerry slipped from 0.7% to just 0.1% YoY, while German buyers shunned 'other' OS options, which dropped to a statistically negligible 0.0%.
But in Spain, it seems people just can't get enough of Android. Handsets running Google's OS now account for 9 out of every 10 smartphones sold, with a YoY rise of 0.6% pushing Android to a staggering 90.0% share.
iOS also saw a decent increase of 2.6% sales share, rising to 9.2%. But while Windows phones managed to grab 4.0% of the market a year earlier, they dropped to just 0.6% in July 2016.
Italy was once the market in which Windows phone sales reached their highest share, peaking at 17.1% in December 2013. By July 2015, that had declined slightly to 14.5% - still a far larger share of the market than the OS had managed to achieve in many other parts of the world. But by July 2016, sales had plummeted, and Windows phones now account for 4.7% of smartphone sales there.
iOS sales grew by 1.0% YoY to 12.7% - but Android sales skyrocketed, growing by a remarkable 10.0% YoY to 82.5%.
And finally, let's take a look at Australia. iOS sales share remained more or less steady there, rising very slightly by 0.3% YoY to 35.2%. Android increased by 4.1%, growing to 60.2% of the market.
BlackBerry fell from 2.0% of sales to 1.3% - but that's still ahead of Windows phone sales, which now account for 2.9% of the market, having dropped from 6.9% a year earlier.
---
You can check out the smartphone sales market share over time for these markets, and others, with the interactive Kantar Worldpanel ComTech visualization tool, and you can find commentary from some of their analysts on the latest stats here.