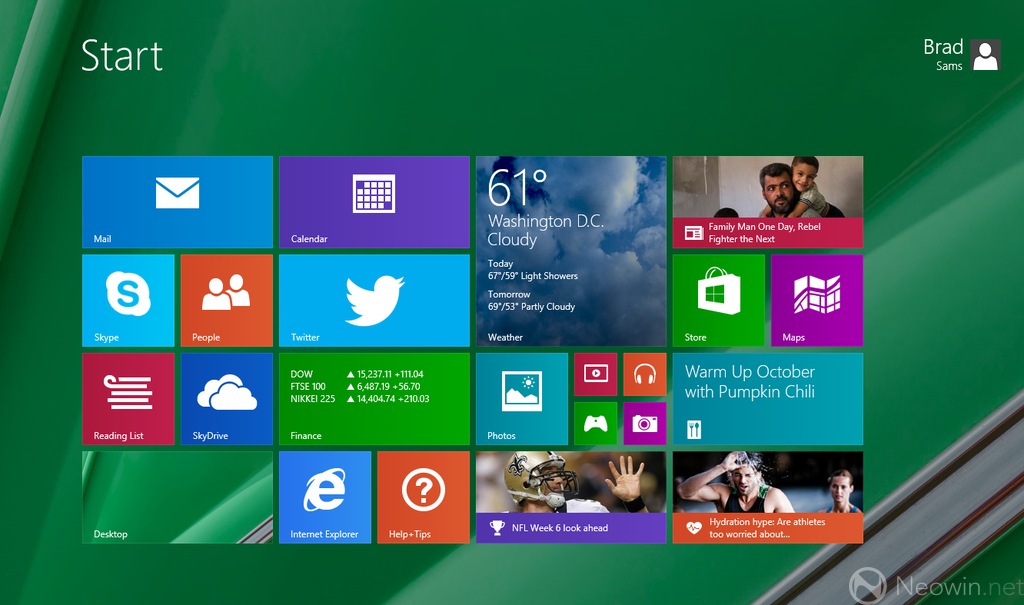 Image above is of vanilla Windows 8.1
Microsoft has finally confirmed the rumors surrounding a new version of Windows 8.1. This new SKU, called Windows 8.1 with Bing, is targeted towards OEMs and will allow them to build lower-cost Windows devices.
The new SKU will require Bing as the default search engine within Internet Explorer but the consumer will be able to change the default once they start using the device. According to the announcement post, OEMs are already working on devices using the OS and we should see some of this hardware being announced over the next few weeks.
For Microsoft, getting more devices running Windows 8.1 is a key focal point for the company; as more users buy into the OS, more apps hit the Windows Store and more transactions take place. Given that Microsoft takes a cut on sales from the Windows Store, a massive user base is needed to backfill the revenue and, with more users, developers become more eager to create apps. The problem is, which comes first - the apps or the users? In this case, Microsoft is doing everything it can to boost the user base for its products which will motivate developers with a larger audience pool for their premium applications.
Microsoft's specific reasoning for the lower-cost version of Windows 8.1 is this:
The end result is that more people—across consumer and commercial—will have access to an even broader selection of new devices with all the awesomeness that Windows 8.1 provides, and get Office too, all at a really affordable price. Additionally, as reach expands, the opportunity for developers and their apps also increases.
For those wondering, Windows 8.1 with Bing will look exactly like Windows 8.1, so to the end user, nothing should really change but the price for entry of the hardware. Additionally, this version of Windows will only be available for OEMs on devices under 9 inches in size.
Source: Microsoft