Near-final builds of the Windows 10 Technical Preview for phones are already circulating internally at Microsoft, as the company engages in its last waves of testing ahead of the first public preview release.
Last month, Microsoft said that "not every phone will upgrade or support all possible Windows 10 features", adding that it was aiming "for the majority of the Lumia phones running Windows Phone 8 and 8.1 to join the Windows [10] ecosystem", implying that some devices might get left behind. This has led to speculation that the most obvious casualties will be those handsets with only 512MB of RAM.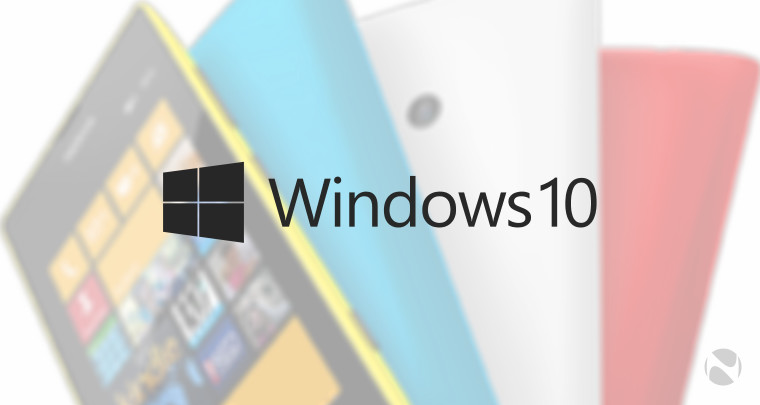 A couple of days ago, Microsoft assured users that the new Windows 10 preview will be available for devices with 512MB of RAM, and today, the company's Joe Belfiore added to that commitment, along with a couple of other details about the upcoming preview.
First, he reiterated the commitment to bringing Windows 10 to handsets with less than 1GB of RAM, and referenced the Lumia 520 - an important device to many buyers, as it's the best-selling Windows phone ever.
But as with the company's comments last month, Belfiore restated that it is Microsoft's 'ambition' - not its unequivocal promise - to bring Windows 10 to these devices, adding that "features may vary".
He also revealed that the preview will not be made available for all devices at the same time - a change from earlier Windows Phone Developer Previews, which were released for all devices simultaneously. Instead, Belfiore explains that only a 'subset of phones' will get the Windows 10 Technical Preview first, with other handsets following later - although exactly how much later is not yet clear.
Finally, he assured users that the new build is still on track for release this month, but said that internal testing is still ongoing.
While it's frustrating to know that the preview is so tantalizingly close, it's important to remember that these latter stages of internal testing - which involves seeding builds to hundreds of Microsoft employees at a time - are invaluable for picking up those final bugs that would otherwise slip through to end-users unnoticed.
In fact, a source at Microsoft revealed to Neowin that many of those who were supposed to be testing build 12492 earlier this week were unable to upgrade their devices at all - better to discover that issue internally than when thousands of end-users outside the company are trying to upgrade their devices.
With near-complete builds in these last stages of testing, it can't be too much longer before the Windows 10 Technical Preview for phones is finally released. Even so, the news that certain users will have to wait longer than others to be able to install it will surely be a bitter pill to swallow for some.
Build 12493 screenshot (above right) via @s1z33