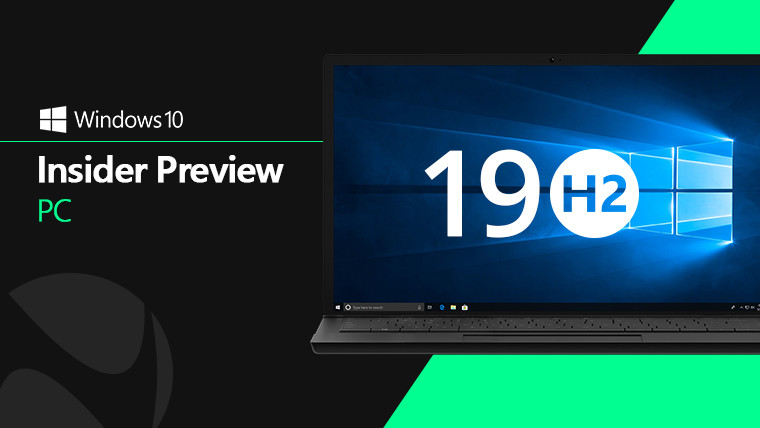 Earlier this month, Microsoft confirmed that build 18363.418 is likely going to be the final build that rolls out to non-Insiders as the Windows 10 November 2019 Update. While that build has been available in the Release Preview ring since Patch Tuesday, it's been an issue for Insiders that started on the 19H2 train in the Slow ring.
That's because the Slow ring has been on build 18362.100xx; most recently, it's been on build 18362.10024. Even if you would switch to the Release Preview ring, it wouldn't put you on build 18363, and the reason for this is because of how 19H2 works. 19H2 adds an enablement package to your PC, bumping up the build number by one, while the build revision number remains the same. Because of this, it's impossible to add the enablement package and lower the build revision number from .10024 to .418.
Microsoft is fixing the issue today, issuing build 18363.418 to the Release Preview ring for anyone that's on build 18362.10024. Because of the situation outlined above, this is a full build, not just a small package. Also, it's worth noting that this is Release Preview-only; if you're on the Slow ring, you won't get it, so you'll want to switch over if you want to stay on 19H2.
The company noted in an update to a blog post that the Slow ring is going to start getting 20H1 builds very shortly. That means that if you want to stay on 19H2, you'll want to switch over to Release Preview as soon as possible.