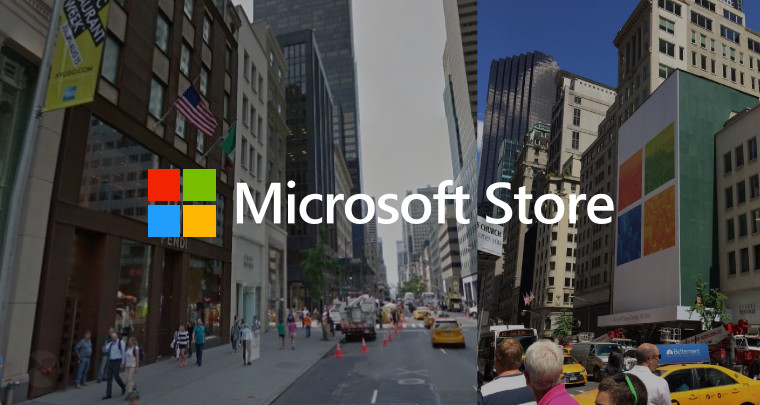 Microsoft operates 116 retail stores around the world - most of them located in the US, with Canada and Australia sharing nine of them. Unfortunately, ever since residents of the UK voted to leave the European Union, an event popularly known as Brexit, there has been a sense of uncertainty over foreign investments in the country, especially from tech giants who have so far treated the nation as the hub for the entire European market.
It seems, however, that at least Microsoft won't be turning away from the country anytime soon, as the company may be in talks to open a retail store in the heart of Oxford Circus, London. This will be its first such store in the country.
According to sources, the company is close to sealing the deal for an Oxford Circus location in Central London, which currently houses a United Colours of Benetton (UCB) store. A lease of 10 years for 255-259 Regent Street is currently being run by Crown Estate and the Redmond giant is "in advanced stages" of finalizing the contract. However, nothing is set in stone yet.
With this decision, Microsoft is making good on its promise to stay committed to Britain and continue its investments there. The corporation has flagship stores in New York and Sydney, as well.
Source: RetailWeek via MSPoweruser
Update: Microsoft has confirmed the reports of the flagship store. Calling Regent street one of the most exciting shopping destinations, the Redmond company called the move "another step in our journey to meet our customers".
Announcing the news in a blog post, the company stated:
"The United Kingdom is home to some of our most passionate fans. We already enjoy connecting through our partners and in our digital stores, and look forward to bringing a physical store to the region as another great choice for customers to experience the best technology from Microsoft."
Cindy Rose, head of Microsoft in the UK, said that this wasn't simply a place to experience Microsoft products but "a real hub for the community" where they will organize workshops and training for interested people. Gamers can also enjoy at the store with gaming tournaments à la Mixer NYC and FIFA, Forza playing sessions.