Back in December, Google confirmed that it had ended production of the Nexus 5, just over a year after the device was first announced. The handset's demise was met with much disappointment, particularly for those who aren't so keen on the much larger display (and much higher price) of the newer Nexus 6.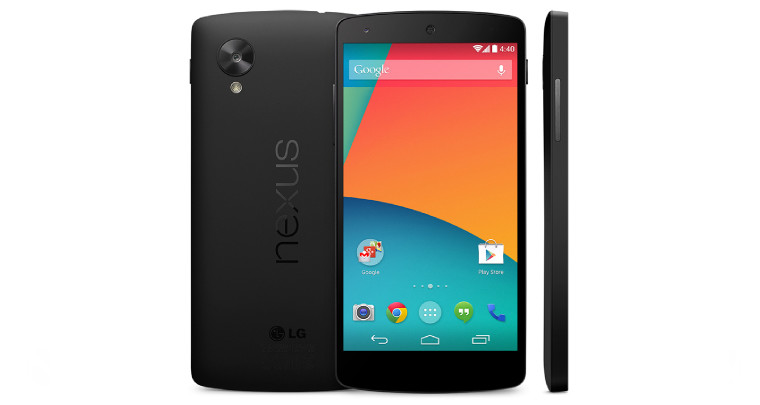 But if you lamented the passing of the Nexus 5, then it's time to wipe those tears away, as the device has returned to the Google Play Store. Presumably, this is just a temporary measure to run out the last remaining stocks of the device - but, alas, there are none of the deep discounts that some may have been hoping for on the final units.
As Android Central reports, the 16GB Nexus 5 is still priced at $350, while the 32GB model costs $400. Key specs of the device include:
4.95-inch IPS+ LCD with Full HD (1920x1080px) resolution and Corning Gorilla Glass 3
Quad-core 2.3GHz Qualcomm Snapdragon 800 processor
2GB RAM
16/32GB storage options
8MP rear camera with autofocus, optical image stabilization and LED flash
1.3MP front-facing camera
Bluetooth 4.0
Wi-Fi 802.11 a/b/g/n/ac
2300mAh battery
137.9 x 69.2 x 8.6mm; 130g
Although the Nexus 5 originally launched with Android 4.4 KitKat, it can be updated to the latest version of the OS, 5.0 Lollipop. Last year, while Lollipop was still being tested, it emerged that improvements in Android 5.0 were able to boost battery life by up to 36% on the Nexus 5.
Source: Android Central