Alongside its new Nexus 6P flagship, Google also unveiled its latest Android flagship, the range-topping 'hero' device for its new 6.0 Marshmallow release. But alongside the 6P, it unveiled a second smaller handset, which it says offers "top-line performance in a compact, lightweight design".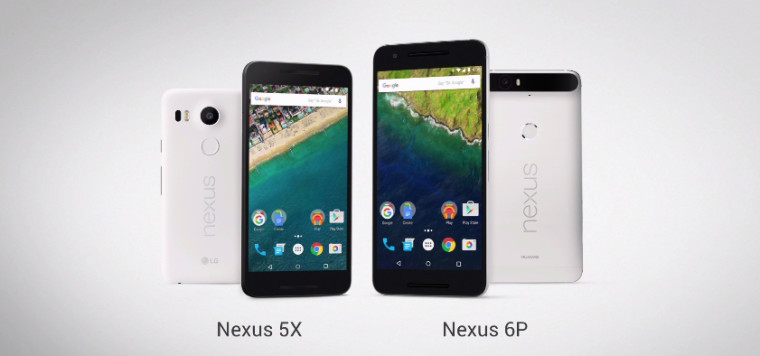 Google referred to the new Nexus 5X - built by LG - as a spiritual successor to the earlier Nexus 5 (which was developed by the same manufacturer) and offered high-end performance at relatively low cost.
Here are the device's official key specs:
5.2-inch LCD with Full HD (1920x1080px) resolution
64-bit hexa-core 2GHz Qualcomm Snapdragon 808 processor and Adreno 418 GPU
2GB LPDDR3 RAM
16GB / 32GB storage
12.3MP front-facing camera with f/2.0 aperture, infrared-assisted autofocus and 4K video recording
5MP front-facing camera with f/2.2 aperture
Fingerprint sensor
microUSB Type-C connector
Dual-front speakers
2700mAh battery
147 x 72.6 x 7.9mm; 136g
Available in black, white and 'ice blue', pre-orders for the Nexus 5X are open now at the Google Store, priced at $379 for the 16GB model, and $429 for the 32GB variant. All devices purchased at the Google Store are unlocked, and able to connect to major US and international networks.
However, the bad news - particularly given the relatively limited storage on the device - is that the Nexus 5X doesn't have a microSD slot.
All Nexus devices sold at the Google Store will include a free 90-day subscription to Google Play Music, and a $50 Play Store credit (in the US). A new 'Nexus Protect' program is also available with the 5X priced at $69, which includes two years of coverage for mechanical breakdown, and two years of protection from accidental damage, along with 'as early as next business day' replacement.