The original Google Chromecast was launched over two years ago on July 2013. While the $35 streaming device has held its own, competitors have slowly introduced their own variations of inexpensive streaming media sticks. Today, Google is updating Chromecast and also introducing an entirely new streaming device dedicated to audio, Chromecast Audio.
The new Chromecast works in the same manner as the old - allowing users to stream content from their iOS or Android device directly to their TV. The newly redesigned device offers an integrated HDMI dongle and improved hardware in the form of support for the 5Ghz band with 802.11ac. The Chromecast also offers a new adaptive antenna system that will make for better streaming with less buffering.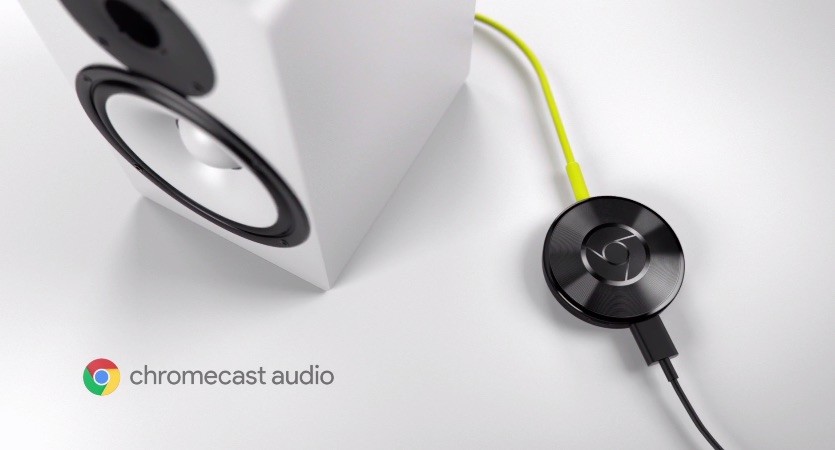 'Chromecast Audio' is a new device that is dedicated to turning an old-school speaker into a wireless speaker. While it looks similar to Chromecast, it lacks the built-in HDMI dongle and instead offers a 3.5mm audio jack. This can be plugged into most speakers, and users can then stream their audio through Wi-Fi.
Both the Chromecast and Chromecast Audio will be available online and at select retailers for $35 USD.