Microsoft has published its monthly OneDrive Roadmap Roundup for the month of April which brings a host of new features. Last month's update brought File Card improvements, some new features for the Android app, and more. The new features rolling out this month include sensitivity labels for OneDrive and SharePoint office files, the ability to view the version history of a file right from the desktop, and the ability to delete locked files.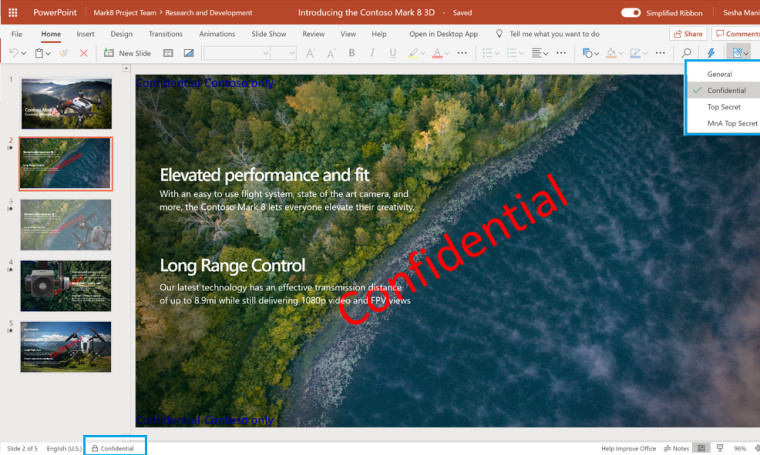 First up is the Sensitivity labels feature that lets admins create labels that denote the criticality of files based on the information in the documents. The Sensitivity labels feature is brought by the Microsoft Information Protection (MIP) framework and lets users set classifications to Office files using visual markings or through other protection policies. It was made generally available yesterday, and you can head to the announcement to learn more about the feature and availability.
The next feature is the ability to view, restore, or delete previous versions of a file directly from the desktop via the File Browser or the Mac Finder. Users can now directly right click on a file and view a list of the previous version, and then restore the required versions. It is a nifty addition that saves users the time when looking for older versions of a document. This feature is currently rolling out to users.
Lastly, the Redmond giant is bringing OneDrive for business users the ability to delete files that are either open on another tab, or by a different user. The firm says that it has received feedback that users were unable to delete files because it was left open by another user and forgotten about, in turn locking the document. The feature now lets the file owner override that lock and delete the file, regardless of where it was left open.
The company also provided information on the Sync app update process, adding that the sync app on Windows and Mac goes through the Insiders, Production, and Deferred (formerly Enterprise) rings of validation before being released. The default is the Production ring.