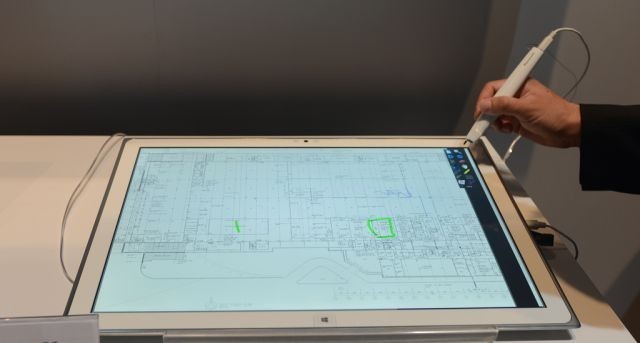 At CES 2013 in January, Panasonic revealed a surprising new entry in the Windows 8 tablet race: a product with a 20-inch screen that Panasonic claimed supported 4K resolutions. At the time, Panasonic did not offer a release date for this impressive looking tablet (if you can call it that).
Today, the Japan Times reports, via unnamed sources, that Panasonic's super-sized Windows 8 tablet could start shipping sometime this summer. The PC, which doesn't have a actual brand name yet, will be sold primarily as a business product, according to the story. Pricing for the tablet was not revealed.
Panasonic stated back in January that the tablet would come with a stylus that the company said would help the product perform some interesting functions but so far there's no word on what those features might be like.
The former head of Microsoft's Windows Division, Steven Sinofsky, was highly impressed with a demo of the Panasonic tablet at CES 2013. In a post on his Learning by Shipping blog he said that it "blew me away—seeing the quality of AutoCAD drawings showed a real value to the full 'stack' of hardware and software."
Source: Japan Times | Image via Steven Sinofsky