The 4X strategy games space is gaining a new contender soon, with Paradox Interactive today announcing Millennia. The company is publishing this new entry, while indie studio C Prompt Games is developing. While the game is described as a historical turn-based experience, similar to series like Civilization, there will also be alternate history elements as players pass through ages. Watch the teaser trailer above.
Players will make their own nation and choose a "national spirit" to take a civilization from the dawn of humanity to the space age and beyond. Millennia will also offer "Variant Ages" that offer alternate history options, which bring new rules, new technologies, and new units to build towards. This can include being able to build underwater or floating cities, for instance.
The usual 4X aspects like exploring the world, expanding your empire, managing the economy, researching new tech, and warring with others are all here too.
"Set the course of history and experience different timelines in every playthrough as you write an epic story through your actions," the game description reads. "Lead your people through times of crisis and ages of discovery, face great challenges and opportunities, and build a civilization that prospers through the ages."
The studio behind the project, C Prompt Games, is made up of developers who have worked on a myriad of strategy games, including Age of Empires II, Age of Mythology and Starcraft II, Orcs Must Die. It says that Millennia will be "a game that pairs the familiar comforts of the genre with fresh new gameplay to enable players to write their own stories of the past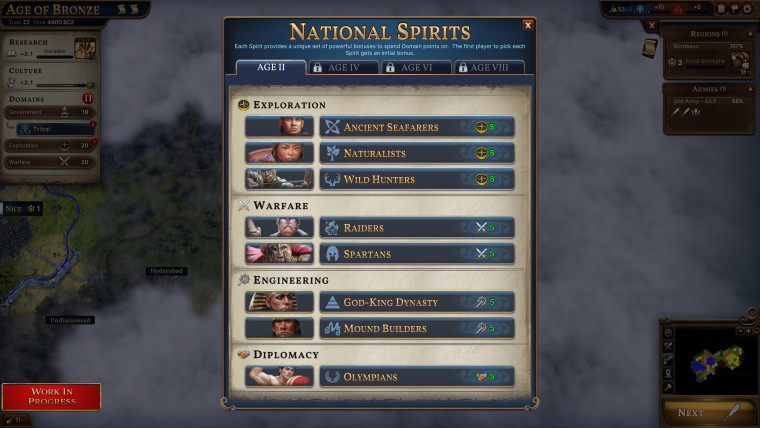 Millennia doesn't have a firm release date attached to it yet, with only a 2024 launch window being announced today. Steam wishlists are now open for 4X fans to keep track of the game's development and progress towards launch.