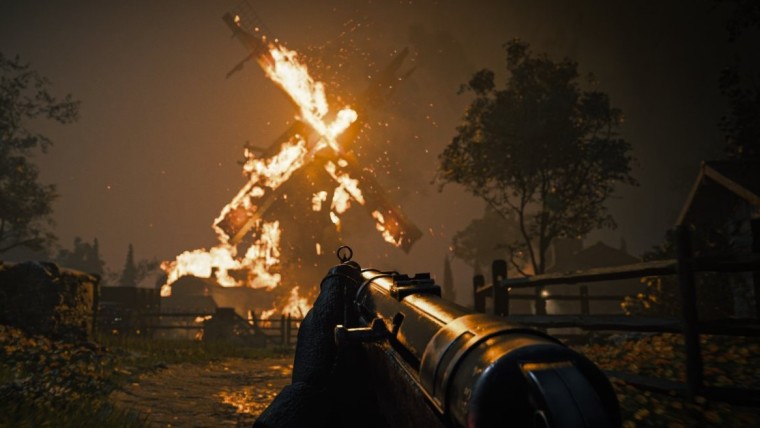 Last week, Microsoft shocked the gaming industry by revealing its intent to purchase Activision Blizzard for $68.7 billion. Since then, head of Microsoft Gaming, Phil Spencer, has said that he intends to honor all existing agreements with Sony to have Call of Duty games on the platform, but it was unclear how many titles would make their way to the system.
Today, a new report by The Wall Street Journal provided clarification. According to Jason Schreier, Activision is committed to releasing two more main Call of Duty games in 2022 and 2023 on PlayStation, and a new version of Call of Duty: Warzone. However, it's unclear what's going to happen after that.
NEW: Activision is committed to releasing at least the next three Call of Duty games on PlayStation even after the Xbox acquisition, according to people familiar with the deal. That's COD2022, COD2023, and Warzone 2 (in 2023). After that, it's hazier https://t.co/OpWE7Tk9KV

— Jason Schreier (@jasonschreier) January 25, 2022
Schreier added that with the recent Bethesda and Obsidian Entertainment acquisitions, Microsoft fulfilled existing contracts and then made future games exclusive. The company may choose to support Call of Duty: Warzone and its inevitable sequel on PlayStation, but after 2023, all new entries may only be available on Xbox and PC. Only time will tell.
Many gamers didn't expect Microsoft to make The Elder Scrolls VI exclusive to Xbox and PC given its popularity on platforms like Nintendo Switch and PlayStation, but the company did. Exclusivity drives console sales, and if that's Microsoft's focus in the future, expect heavy-hitters like Call of Duty in 2024 to go exclusive.
---
What are your thoughts on the Activision Blizzard acquisition? Let us know in the comments below.