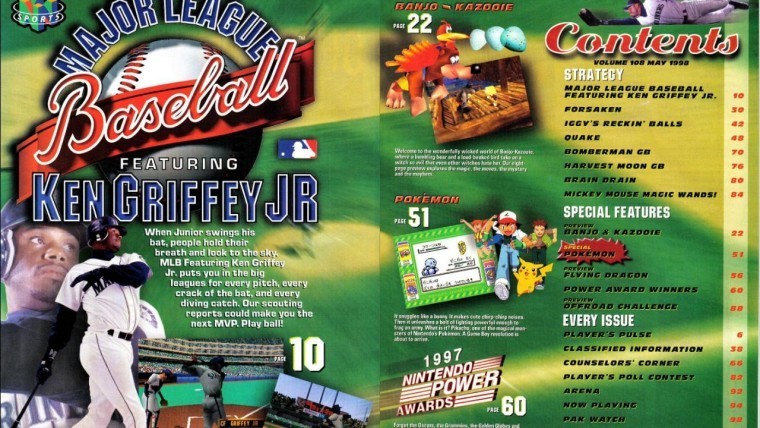 Nostalgia is in the air when it comes to Nintendo. The company is readying a re-release of its popular Nintendo Entertainment System (NES) that will come with several games pre-loaded on the machine later this year. To add to that throwback feeling, someone has gone out of their way to scan and upload numerous issues of the once-great Nintendo Power magazine.
Available at Archive.org, user Sketch the Cow has gone and uploaded 145 issues of the Nintendo Power magazine. You can flip through the digital pages and see how games on Nintendo platforms evolved through the years starting from the very first issue, featuring Super Mario Bros. 2. The 145 issues only represent a portion of the magazine's 285 issues, running up to 2001.
Nintendo had managed the publishing of Nintendo Power from its inception in 1988 through 2007, when the company contracted publishing group Future US to continue the magazine until its eventual end in 2012. For fans of gaming history, consider bookmarking the archived page as the archiver could upload more issues in the future.
[UPDATE] - Nintendo has shut down the archive before Sketch the Cow could complete the uploading of all 285 magazines. Nintendo made a brief statement after forcing the takedown of the Nintendo Power archive:
"The unapproved use of Nintendo's intellectual property can weaken our ability to protect and preserve it, or to possibly use it for new projects".
Nintendo's statement is a little odd, to put it mildly. Nintendo Power was discontinued in 2012 and Nintendo has shown zero interest in rejuvenating the publication in the future. Whether we like it or not, Nintendo owns all Nintendo Power properties and has full control over how it's distributed. Hopefully you got a chance to read through a few magazines and relive some of the great classics while the archive was online.
Source: Archive.org