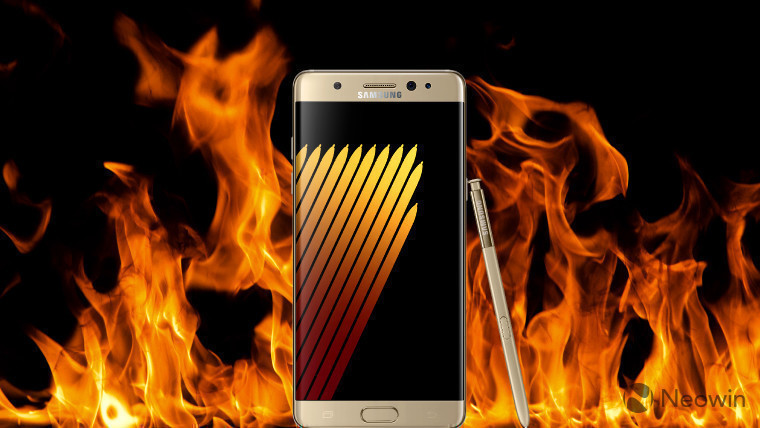 It's been a disastrous few weeks for Samsung. At the beginning of the month, it suspended shipments of its Galaxy Note7 flagship, following reports of the device catching fire and exploding. Soon afterwards, it announced a voluntary recall, but was quickly criticized for failing to collaborate with authorities on a formal recall process to ensure that all of the handsets were returned and replaced without delay.
It wasn't until a week later that the company announced that it was finally working with the US Consumer Product Safety Commission (CPSC), and only yesterday did the CPSC announce an official recall of over a million Galaxy Note7 handsets in the United States. There have now been at least 92 separate incidents, including 55 in which fires have caused damage to property or vehicles, and 26 in which people have been injured.
The damage to Samsung's reputation has been considerable, and its share price has suffered too - but the company is already making plans to put the fiasco behind it.
As CNN reports, a Samsung spokesperson has revealed that sales of the Galaxy Note7 will resume in the company's home market of South Korea on September 28. She added that Samsung will begin selling the handset in other markets 'when conditions allow'.
Conditions for the Galaxy Note7 are less than favorable as things currently stand. The US Federal Aviation Administration, and various international airlines, have banned the use of the handset onboard flights. Many passengers have reported on social media that pre-flight announcements on some flights - on carriers such as Cathay Pacific, Air Canada and American Airlines - have explicitly prohibited the use of all Samsung phones onboard.
In New York City, the Metropolitan Transportation Authority (MTA) has urged all passengers to switch off the Note7 before even entering a subway station or boarding a bus.
Samsung may be eager to move on from the troubled launch of its flagship phone, but it will have a great deal of work to do in order to reverse the lingering negative perceptions surrounding the device, and its brand.
Source: CNN