We've only just finished the first quarter of the year and it's already turning out to be a great year for smartphones! There have been some exciting developments such as the Oppo Find X3's microscopic camera and the Mi 11 Ultra with a secondary AMOLED display mounted on the back. With Apple and Samsung's events coming up real soon, there's bound to be even more excitement in store for phone-nerds like me.
While all these flagship devices with snazzy designs and mind-blowing camera specs may make you salivate, for most of us they stay confined to the screens of our phones and imaginary fantasies in our minds. It all comes down to one factor: the god darn price tag! Who wouldn't love to own the latest piece of smashing tech-wizardry? Money as a limitation is a sad reality for the average Joe.
Now, most people settle for a happy compromise if they can't afford to go all out on smartphone purchases - myself included. Speaking for the people, I'd like to think that most of us prefer to buy something close to flagship specs with a price that doesn't empty out our wallets. I think that two devices from Xiaomi that have come very close to providing an excellent bargain for shoppers on a budget are the Mi 11 Lite and the Redmi Note 10. The two phones offer amazing specifications at really affordable prices.
Today's piece will evaluate each smartphone and weigh out its merits, pitting one against the other. Both devices offer 5G and 4G variants, have AMOLED displays and pretty good cameras. We hope to help you choose between both options with heavy regard for your bank balance. Let's get started.
Display
The display of a smartphone is one of the most crucial elements. It's what you'll be staring at, day in, day out for (hopefully) years. Our first contender, the Xiaomi Mi 11 Lite, boasts a 6.55-inch 1080 x 2400 AMOLED display that can show one billion colours, a 90Hz refresh rate, and a peak brightness of 800nits on both the 5G and 4G options. Where the 5G variant has Corning Gorilla Glass 6 and HDR10+, the 4G option has Gorilla Glass 5 and HDR10. The front camera cutout is situated in the far left corner of the screen of both versions.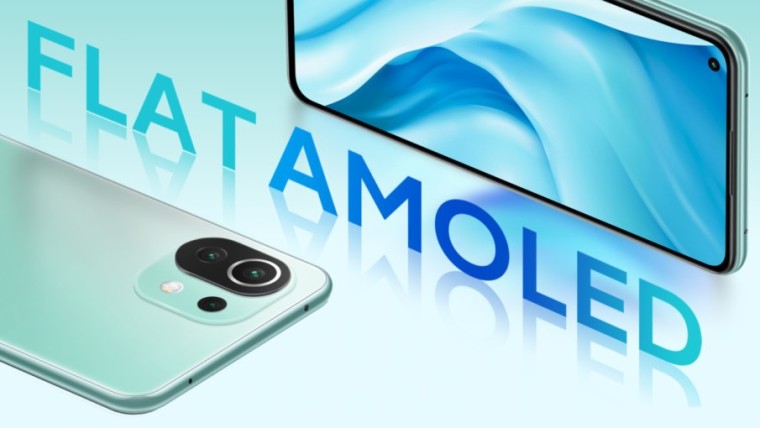 On the other hand, the Redmi Note 10 has different screens for its 5G and 4G variants, apart from the selfie snapper, which is housed dead-centre at the top of the displays. The Redmi Note 10 5G features a 6.5-inch 1080 x 2400 Super AMOLED display with a 90Hz adaptative refresh rate, Corning Gorilla Glass 3, and a peak brightness level of 1100nits. Meanwhile, the Redmi Note 10 4G version has a 6.43-inch 1080 x 2400 AMOLED display and 1100nits peak brightness.
Design
Looks may not be as crucial as some other aspects, but they still hold importance in the eyes of a consumer. In terms of physical design, the Mi 11 Lite is almost identical to the flagship Mi 11. It has a similar camera bump and colour theme. Both the 5G and 4G variants have 'arced' side-mounted fingerprint readers, no headphone jacks and glass on their backs. They also weigh almost the same, though the 5G version is 159g, 2g heavier.
The Mi 11 Lite 5G is available in three matte hues, Truffle Black, Citrus Yellow and Mint Green. Meanwhile, the other option comes in a trio of glossy shades, Boba Black, Peach Pink and Bubblegum Blue. Both options are slim and stylish, measuring only 6.81mm in thickness.
Moving on to the competitor, the Redmi Note 10 may resemble the Mi 11 Lite at first glance but there are some minor differences. First off, both the regular and 5G versions have 3.5mm headphones jacks. The Redmi device is noticeably thicker than the Mi 11 Lite, 8.29mm thick to be precise, and also heavier in weight, 178.8g. The 5G variant is much heavier, 190g, and much thicker too, 8.9mm, giving it a clumsy feel.
The 5G option has a regular side-mounted fingerprint reader whereas the 4G variant has an arced one. As for colour options, the Redmi Note 10 5G ships in Chrome Silver, Graphite Gray, Nighttime Blue, and Aurora Green. Meanwhile, the 4G version comes in Onyx Gray, Pebble White, and Lake Green. The former has metallic tones whereas the latter has matte shades.
Camera
Now, this is a make-it or break-it point for most people nowadays. Cameras on smartphones have no excuse to be terrible anymore. The Mi 11 Lite has the same camera specs for its normal and 5G options, apart from the front cameras which are f/2.45 16MP and f/2.24 20MP cameras respectively. The rear camera setup consists of an f/1.79 64MP primary camera, an f/2.2 8MP ultra-wide-angle camera and an f/2.4 5MP telemacro camera.
The Redmi Note 10 offers two different selfie snappers with almost the same main camera specs for its 4G and 5G variants. First, the regular version has a 13MP front camera while the 5G option has an 8MP one. Secondly, the normal model has a quad-camera setup with a 48MP main camera, 8MP ultra-wide-angle camera, 2MP macro camera and a 2MP depth sensor. The 5G-enabled Redmi phone features the same setup minus the 8MP lens.
Everything else
In no particular order, the rest of the technical specs that really matter can be found in the comparative table below.
Mi 11 Lite
Mi 11 Lite 5G
Redmi Note 10
Redmi Note 10 5G
Performance
Qualcomm Snapdragon 732G
8nm manufacturing process
UFS2.2
LPDDR4X
LiquidCool Technology
Qualcomm Snapdragon 780G
5nm manufacturing process
Qualcomm Kryo 670
6th generation Qualcomm AI Engine with Hexagon 770
UFS 2.2
LPDDR4X
LiquidCool Technology

Qualcomm Snapdragon 678
Qualcomm Kryo 460, up to 2.2GHz
Qualcomm Adreno 612 GPU
UFS 2.2
LPDDR4X

MediaTek Dimensity 700 7nm manufacturing node
UFS 2.2
LPDDR4X
Connectivity
Dual SIM
Bluetooth 5.1
Wi-Fi 5
NFC and IR blaster
USB Type-C

Dual 5G SIM
Bluetooth 5.2
Wi-Fi 6
NFC and IR blaster
USB Type-C

Dual SIM
Bluetooth 5.0
Wi-Fi 5
IR blaster
USB Type-C

Dual 5G SIM
Bluetooth 5.1
Wi-Fi 5
NFC and IR blaster
USB Type-C
Charging

4,250mAh battery
33W fast-charging

5,000mAh battery, 33W fast-charging
5,000mAh battery, 18W fast-charging
Storage Variants
6GB+64GB, 6GB+128GB, 8GB+128GB
6GB+128GB, 8GB+128GB
4GB+64GB
4GB+128GB
Audio
Dual audio speakers, Hi-res Audio certification
Hi-res Audio certification
IP Rating

None

IP53
None
Price
All versions of both phones have yet to see a full international roll-out. The 4G variants are available in the U.S., UK and EU however, the 5G versions have yet to arrive in the west. Since both the Mi 11 Lite and the Redmi Note 10 only recently came out, it is likely that their 5G counterparts will be out soon.
In the U.S., the Mi 11 Lite's base 6GB/64GB version is priced at $334.99 and $359.99 for the 6GB/128GB option. In the UK, the Mi 11 Lite 4G is available at £342.44 for the 4GB/128GB configuration. Meanwhile, the 5G variant will start at about $434 (£310.69) for the base 6GB/128GB option.
The Redmi Note 10 is priced at $194.99 for the 4GB/64GB variant, $297.50 on Amazon or $209.99 on Wireless Place for the 4GB/128GB configuration, and $224.99 for the 6GB/128GB model in the U.S. If you're in the UK, you can get the Note 10's 4GB/128GB variant for £208.62.
According to Xiaomi, the Redmi Note 10 5G will retail for about $199 (£142.37) for the 4GB/64GB variant and $229 (£163.84) for the 4GB/128GB version.
Final Verdict
After a detailed analysis of the two Xiaomi smartphones and their 5G and 4G variants, we are finally at the end of our faceoff. Who is the winner of this battle? Well, that actually depends entirely on you, the consumer, and your own personal preferences. But if all general factors such as tech specs, looks and the price were considered, we would say that the Mi 11 Lite would be the champion.
Priced at $334.99, the Mi 11 Lite is a little more expensive than the Redmi Note 10 5G. The trade-off for that extra $100 and 5G is a better processor, 2GB more RAM, a far better camera, 33W fast-charging, dual speakers, and a much lighter and slimmer phone.
While the other devices that we've looked at are all great bargains in their own right (apart from the pricey Mi 11 Lite 5G perhaps), the Mi 11 Lite 4G manages to strike a perfect balance between all the important bits of a smartphone. Both the Redmi Note 10 models are filthy cheap but they don't come in 6GB RAM options and don't have equally good camera specifications. If 5G isn't that big of a deal to you, then we believe that the Mi 11 Lite is the right fit for you.
If you had to choose between the Mi 11 Lite and Redmi Note 10, which one would you go for? Would you prefer a 5G-enabled smartphone or a regular one? Let us know in the comments below!
As an Amazon Associate, Neowin may earn commission from qualifying purchases.