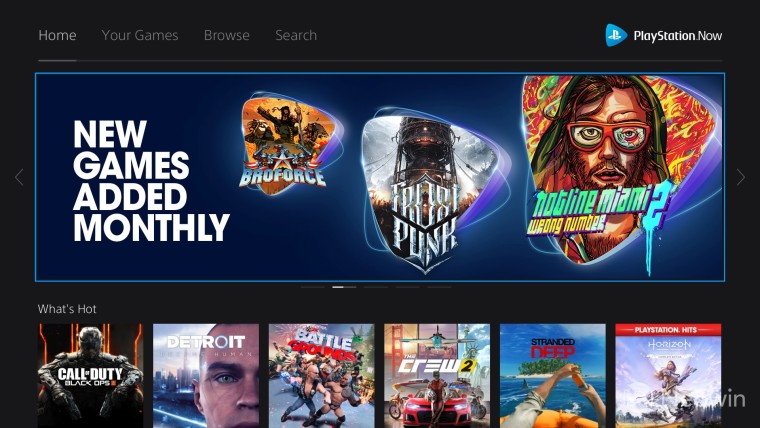 Sony first launched its cloud gaming service for PlayStation games, PlayStation Now, back in 2014. In 2022, it merged the service with its PlayStation Plus Premium subscription plan. However, nine years after it first offered console cloud gaming to the masses, Sony's CEO Kenichiro Yoshida says there are still issues with the technology.
In an interview with the Financial Times, Yoshida stated that while cloud gaming had an "amazing business model", technically it was still "very tricky" to pull off. He mentioned that the relatively high latency for cloud games was something that was still a problem.
Yoshida also claims that cloud gaming servers don't get a lot of use during the day, but that in the evenings, they get slammed with gamers signing online to play. He referred to this period as "dark time" and claimed this was also an issue for Microsoft for its cloud gaming services. Ultimately he stated there are still "challenges to cloud gaming, but we want to take on those challenges."
Yoshida's statements about the continuing issues for cloud gaming are very interesting due to the fact that the UK Competition and Markets Authority rejected the $69 billion deal for Microsoft to buy Activision Blizzard over the company's cloud gaming service. When the CMA made the decision, it claimed that such a deal "would damage competition in the Cloud Gaming market."
However, the interview with Yoshida would seem to indicate that Sony's own push into cloud gaming which started in 2014 has not been easy, and remains a small part of the overall console and PC games industry. The fact that he says there are still "challenges to cloud gaming" also indicates that might not change anytime soon.
His statements could be used by Microsoft's legal team in the UK as a defense during the company's appeal of the UK CMA decision. That appeal is currently set to be held in late July, although there are unconfirmed reports Microsoft is thinking about ignoring the CMA's decision and closing the deal to purchase Activision Blizzard anyway.