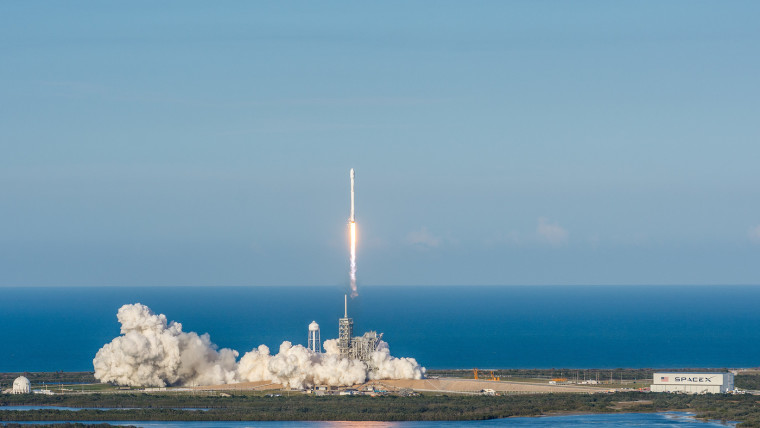 SpaceX is now one step closer to its goal of providing an alternative wireless internet solution to consumers using a network of satellites after the company received the U.S. Federal Communications Commission's (FCC) approval for its Starlink project.
The Starlink plan gained a significant boost in September last year when SpaceX filed papers seeking to trademark the name Starlink for the project first introduced in 2015. The goal is to deliver high-bandwidth, low-latency internet across the world using 4,425 satellites, which will range from 1,110 kilometers to 1,325 kilometers in altitude.
SpaceX hopes the Starlink constellation will be able to achieve a latency of as low as 25 milliseconds, which is on par with DSL connections but not as fast as direct-to-home fiber speeds. In the long run, Starlink is expected to help expand internet access to remote and underserved regions. ​The satellites are scheduled to launch into space beginning in 2019 through 2024, though SpaceX sent forth the first pair of demonstration satellites to space last month onboard a Falcon 9 rocket as part of the Starlink proposal.
According to the FCC, the approval marks the first time that the agency grants permission to a U.S.-licensed satellite constellation to offer broadband services using a modern low-Earth orbit satellite system. As part of the approval, SpaceX gained the authority to use frequencies in the Ka (20/30 GHz) and Ku (11/14 GHz) bands.
The FCC says it has also approved similar plans of OneWeb, Space Norway, and Telesat over the past year to provide broadband services in the United States using non-geostationary satellite orbit (NGSO) systems.