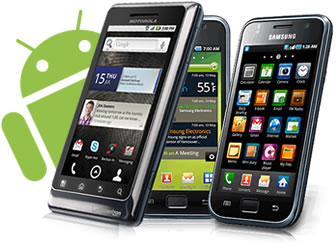 Whether you are focused on business and productivity or are looking for something designed with multimedia and entertainment in mind, there are so many new smartphones getting released week in and week out  that it's hard to keep track of what's hot anymore.
From BlackBerry phones that emphasize push connectivity and QWERTY keyboards, to the ever popular iPhone and the latest breed of Android-powered devices that have flooded the market as of late, with its sheer number of available apps that can greatly extend the phones' functionality.

We've compiled a list with some of the best options currently out there and a quick glance of what's coming soon (Windows Phone, anyone?). Our selection covers every major U.S. carrier and lists devices according to their release date.
Trending new smartphones:
• Nokia N8 • HTC G2 • Motorola Droid 2 • HTC Desire • Samsung Galaxy S
Tested hard and proven:
• Dell Streak • BlackBerry Torch 9800 • Motorola Droid X • Apple iPhone 4 • HTC EVO 4G
Not new but still relevant & What's coming:
• HTC Droid Incredible • Palm Pre Plus • Apple iPhone 3GS • HTC Mondrian • LG Optimus 7
These articles are brought to you in partnership with TechSpot.