While it is always fun to find stories to write about, the end goal is to find content that resonates with the readers. We may find something fun and interesting, but if the readership doesn't agree, we adapt and move on. A lot happened in 2017, and we have published more than 10,500 stories. That's a lot of reading. But in the end, our readers let us know what interested them.
Not included are our Weekend PC Game Deals, which are always popular, but they would severely skew the list.
So here are the top 10 stories based on traffic posted on Neowin this year.
This new smartphone from Chinese company OnePlus drew an amazing amount of interest when it was revealed in May. The info was found on a Chinese retail site, showing off a 5.5-inch screen, 8GB of RAM, 64GB of storage, and a Snapdragon 835 processor - all running on Nougat 7.1. The $620 price tag was actually cut by $170 if you pre-ordered. A more expensive version for $688 was found with 128GB of storage, Bluetooth 4.2, and MicroSD support.
The OnePlus 5 was eventually released in June, and shortages starting happening by October. OnePlus said the smartphone proved to be more popular than the company thought it would be, and it was discontinued last month to make way for the upgraded OnePlus 5T.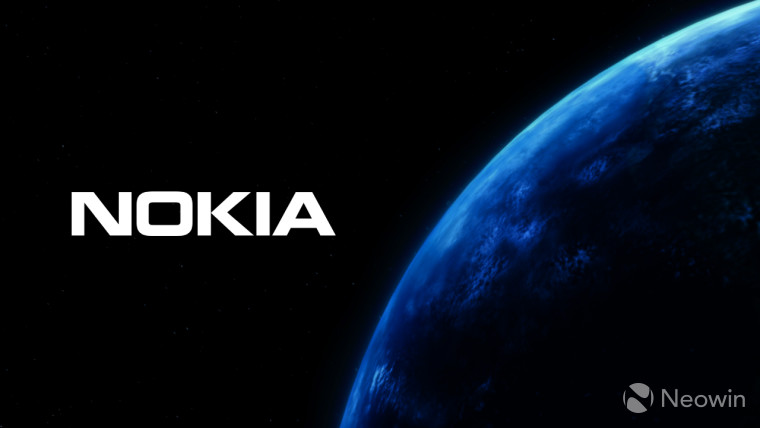 The thought of a monster screen on a tablet was too much to resist. A listing GFXBench had everyone in a frenzy over the proposed new device coming from Nokia. The tablet was listed as running on a Snapdragon 835 SoC, with two 12 megapixel cameras capable of recording in UHD 4K resolution. The device also was said to have 4GB of RAM, 64GB of storage, and support 4G LTE, Bluetooth, and NFC.
All of this was so exciting when it was listed in January that everyone fully expected the device to make a showing at the Mobile World Congress in late February, but sadly, nothing ever materialized. Whatever GFXBench was testing apparently drifted off into oblivion.
Out of the ashes of Xbox Media Center, XBMC Corp. developed a pretty popular open-source media player app called Kodi. Unfortunately, its popularity soared because it became a tool for piracy through various third-party add-ons. Needless to say, the developer wasn't happy and decided to be pro-active in trying to solve the problem. It added support for "low-level DRM" in an effort to appease copyright holders and discourage pirates.
Later in April, the company was forced to defend its DRM position, promising that it would add functionality, not take any away. By May, Facebook was also helping to cut down on "unauthorized media," with law enforcement getting involved in June. In October, a Kodi box trader received a suspended sentence in the UK for allowing access to pirated films and sporting events.
In mid-October, Microsoft released build 15063.674 for the Creators Update. As usual, it was an automatic update that most people downloaded while they were sleeping. The bad news was that instead of seeing a Windows 10 desktop when they logged in for the first time, they were instead greeted with the infamous Blue Screen of Death. No one could immediately figure out why, other than it was related to the new update.
Microsoft later confirmed that it related to the KB4041676 update and fixed the issue. The problem was a "publishing issue" involving Windows Server Update Services (WSUS) and System Center Configuration Manager (SCCM), but only affected a specific set of users who had the Cumulative Update for Windows 10 version 1703 (KB4041676) and version 1607 (KB4041691), and Windows Server 2016 (KB4041691). Despite the fix, Microsoft never explained what exactly happened.
At February's Mobile World Congress, LG took the wraps off it top-end device, promising a Snapdragon 821 SoC, a QHD+ 5.7-inch display with an 18:9 ratio, 4GB of RAM, dual 13-megapixel cameras and a fingerprint reader. It also was the first non-Pixel phone to support Google Assistant. The $650 phone was out by April, but by May, T-Mobile had already dropped the price to $500.
Not much else has happened with the G6, although LG just announced it would be upgrading the OS to a beta of Oreo 8.0 for select users in China.
China did it in February, but when Russia started to look at ways to ban proxies and VPNs in the country in July, readers took notice. Maybe it had something to do with extra eyes on Russia over NSA hacking and involvement in the 2016 presidential election, but either way, the story took off. Russia eventually passed a law that restricted on proxy avoidance tools such as proxy servers and VPNs. Providers that offer VPN services are now expected to cooperate requests from Russian media watchdog Roskomnadzor.
Yes, Kodi again, but this time before the DRM introduction. In February, it was announced that Kodi would be returning to Xbox as a full UWP app after prolonged success as a Win32 app on the Microsoft Store. The move meant the app would again be available on Microsoft's gaming console, but this time, on Xbox One.
You might remember that Kodi originally started as the Xbox Media Center. It was ported to other platforms, but eventually drifted away from the Xbox. The UWP announcement was big news, but as of yet, the open-source media player has yet to appear on Xbox One. Update: The app is now available worldwide.
The saga of the Microsoft phone and Windows 10 Mobile has lasted more than a year, but what really was a kick in the gut was news in April that the company's phone hardware business took a severe hit in the fiscal quarter ending on March 31. Revenue was down to a paltry $5 million after being as high as $1.397 billion in the same period of 2015. Yes, that is more than a 99.5% drop in just two years.
Several high profile company's stopped making their Windows phones, including HP, but the writing was already on the wall. Microsoft developer Joe Belfiore came out in October and specifically stated that Windows 10 Mobile and related phone hardware was no longer a focus, with the company silently acknowledging its failure by removing the Windows 10 Mobile definition from the latest Windows 10 SDK.
Hopefully, the rumored Surface phone will reignite the mobile division.
Anyone who has ever tried programming knows how difficult Java can be to learn. JavaScript has taken hold as an easier to learn version without so much "bloat." Stanford University acknowledged as much in July when it removed the language from its Programming Methodology series of classes, replacing it with JavaScript. The professor spearheading the change said the language had not aged well, and it needed to be removed to keep interest in the beginning classes high.
While Java is still a necessity in today's programming world, at least beginners at Stanford won't be scared away by the complexity right away.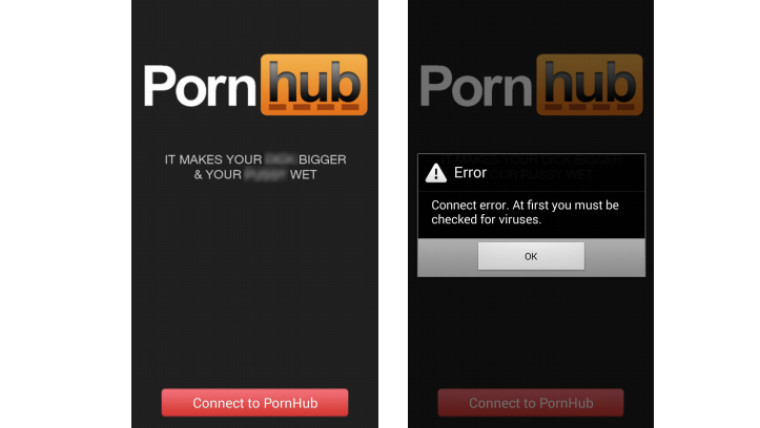 With this story coming in at #1 by almost twice as much as #2, you'd think a lot of people were interested in porn. Security firm ESET revealed in February that an increasing number of fake PornHub apps were appearing on the web that would lock people out of their Android phones. Users would then get a lock screen message with ransom demands to get them unlocked again.
The problem was that, since the Google Play Store does not allow pornographic material on the site, users were forced to find an official PornHub app on their own. One does exist, but too many people were fooled by the fakes. ESET was able to offer affected users suggestions and fixes, but in the end, the best rule of thumb is to get your porn only from accredited sites.
------------------
That's it, folks! Some crazy news from the year. Thanks for the visits and taking a year-end stroll down memory lane with us.
Have a great New Year!