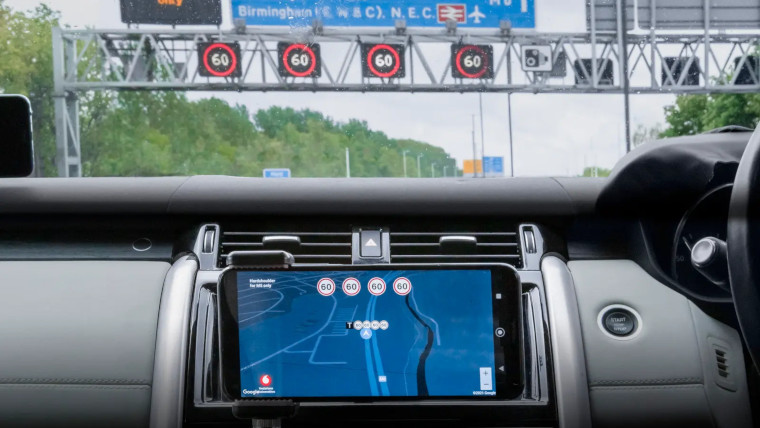 Vodafone has announced that the UK has begun trials of its vehicle-to-everything road safety system that connects vehicles, cyclists, pedestrians, and infrastructure to create a more cohesive digital transport system that provides live, localised, and targeted updates about lane closures, speed restrictions, and traffic incidents.
The new system has been developed by Vodafone, Nokia, and Chordant with support from the government's Centre for Connected and Automated Vehicles (CCAV) and the Midlands Future Mobility (MFM) consortium. For its part, Vodafone is providing the 4G and 5G networks and advanced multi-access edge computing (MEC) technology to allow real-time road information to be sent from Highways England to users' smartphones.
Commenting on the system which is being trialled in the West Midlands, Mike Waters, Director of Police, Strategy and Innovation at TfWM, said:
"We are now reaching the point where connected vehicle technology is genuinely able to start making a meaningful and very powerful difference to the big issues in transport like safety and energy efficiency. The work we have done with Convex and Vodafone is moving solutions forward not just for the West Midlands, but for the whole country and really exemplifies the UK's position of global excellence in this space."
According to Vodafone, 4,000 people are killed every day around the world in road traffic crashes with over 50% of those killed being pedestrians, motorcyclists, and cyclists. Additionally, it said road transport contributes to 20% of the global carbon emissions. With vehicle-to-everything technology, it hopes to reduce both carbon emissions and fatalities.