On the 27th of March, Mark Zuckerberg refused a summons from the U.K. Parliament. It wanted to hold Facebook more accountable for its hand in the Cambridge Analytica scandal, rather than settling for a blog post from the company promising its users that it could do better.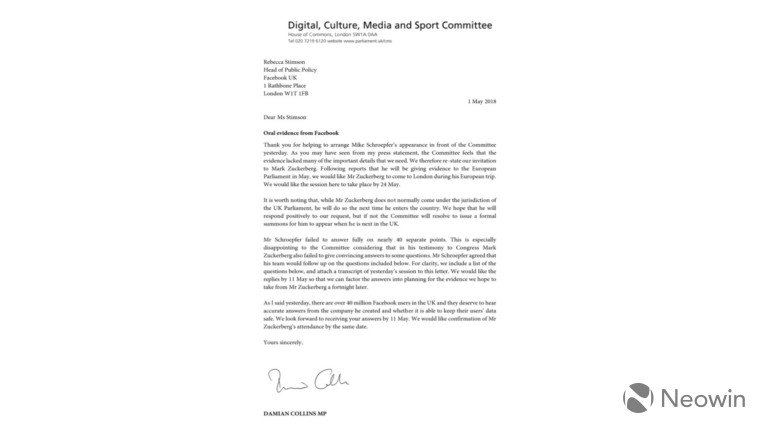 In light of his refusal, the Parliament has issued an ultimatum: Mark Zuckerberg must attend a Parliamentary session in order to offer concrete oral evidence on the 24th of May, and must send confirmation indicating the same by the 11th. Failure to do so would result in Zuckerberg's detention in British territory the next time he visits it.
This situation has arisen after the April 16th session at the Parliament, which was attended by Facebook CTO Mark Schroepfer in Zuckerberg's stead, ended with as many as 39 unanswered questions.
It would seem that despite many governments around the world raising concerns regarding Facebook's extremely poor performance with its handling of data belonging to 50 million users, the company itself just doesn't seem to be in the mood to handle the fallout.
Source: Carole Cadwalladr (Twitter) | Image: The Guardian