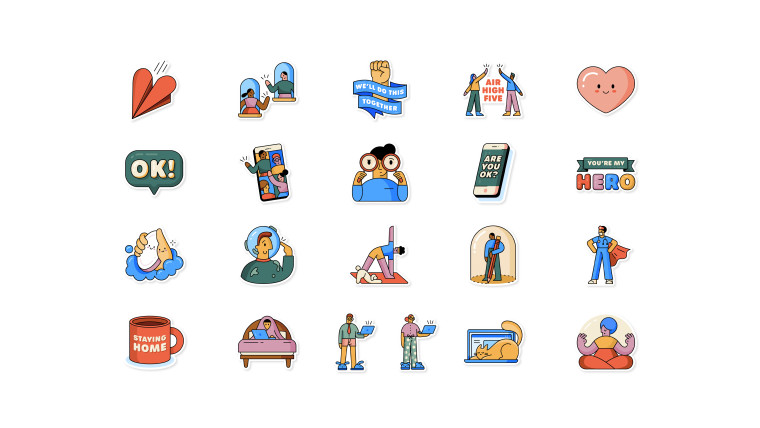 WhatsApp has announced that it has collaborated with the World Health Organization to develop a new sticker pack called "Together at Home". The new stickers are designed to be funny and educational. The stickers were also called universal by WhatsApp because they're available in ten languages and break through other barriers such as the age barrier. The two entities hope the stickers will encourage people to stay home to stop the spread of COVID-19.
Facebook, which owns WhatsApp, expects the stickers to be a good way to communicate the importance of staying at home. It said that billions of stickers are sent every day on WhatsApp and help people express themselves in a pictorial form. It said that since stickers were launched a year and a half ago, they've become one of the fastest-growing ways that people communicate on WhatsApp.
In its announcement, the firm said:
"We hope people enjoy using these stickers to check-in on loved ones, particularly those that are feeling isolated, alone, and scared. This pack offers creative ways to remind people to wash their hands, maintain distance, exercise, and importantly to celebrate medical heroes as well as the personal heroes in all of our lives."
The stickers include various themes popular within lockdown culture such as indoor exercising and working from home in pyjamas but they also incorporate health advice such as not touching your face, washing your hands with soap, and checking to see if others are OK. Aside from English, the stickers are available in Arabic, French, German, Indonesian, Italian, Portuguese, Russian, Spanish, and Turkish.