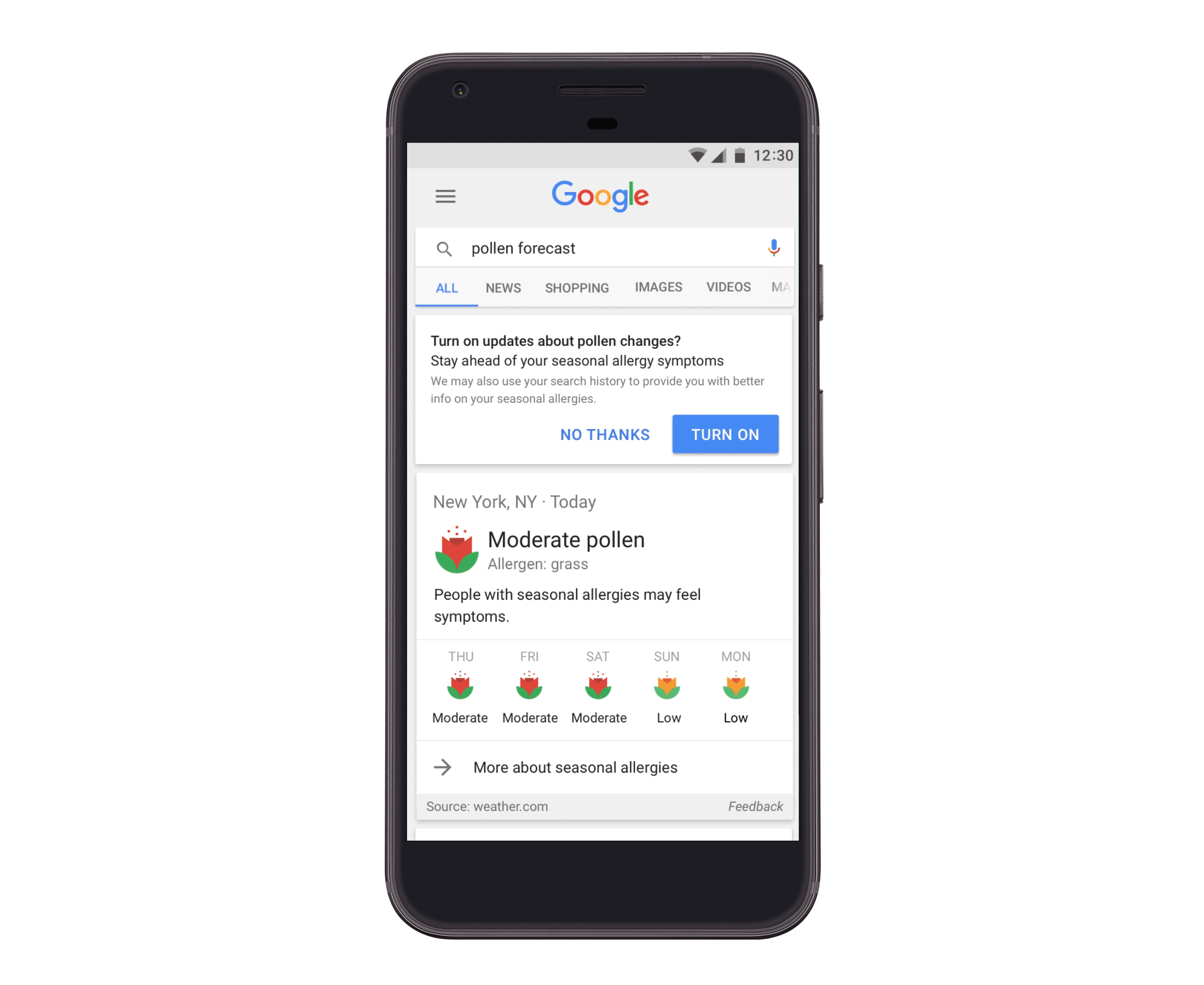 Google has paired up with The Weather Channel to provide up-to-date pollen levels and projections that pop up in the Google app.
If you are someone who suffers from allergies related to the changing of the seasons and the subsequent release of pollen, you can simply receive a weekly forecast and update on what the pollen levels on a given day in your area may be, and can then prepare yourself accordingly.
The feature appears to only be available in the US and has been released to coincide with the allergies people suffer during the fall season. To activate the feature one must simply enter a search term related to pollen or pollen levels within the app and then click on the prompt that appears along with the search results.
This update is the latest addition to the new personalized news feed that Google is currently rolling out which already generates topics that Google thinks the user may be interested in based on their previous searches.