As an apparent answer to Google's low-cost VR solution for smartphones, Xiaomi has unveiled its own VR headset, dubbed "Mi VR Play". The device is made with lightweight Lycra and Spandex, which has been touted for its durability and "long-lasting comfort". It's capable of accommodating smartphones with display sizes between 4.7-5.7 inches.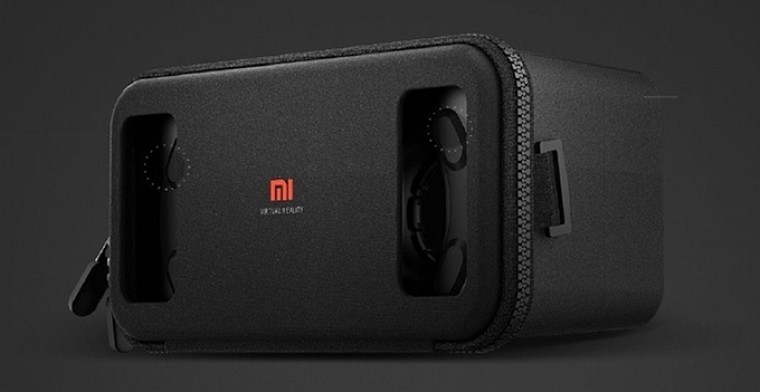 The Mi VR Play is set to be sold as a competitor to Google Cardboard, which has been fairly popular as a low-cast solution for experiencing virtual reality on smartphones. The headset boasts of dual-front openings to adjust the phone, even after it has been zipped to lock the phone securely. Rubber strips restrict movement of the handset and aid in its alignment as well. Additionally, it also sports a textured metal button and anti-reflective lens with a tolerance interval of 0.01mm. Xiaomi describes the Mi VR Play as follows:
Immersive VR experience in lightweight, ultra-comfortable Lycra with secure two-way zip design
Textured metal button lets you control your smartphone easily
Anti-reflective, optical-grade aspheric lens provides maximum clarity
Anti-slip strips keep your smartphone secure and aligned with the lenses, no need to keep fiddling for the best possible view
Personalize and play. Mi VR Play comes with stylish suits that let you show off your personality
Accommodates 4.7"-5.7" smartphones
Mi VR app, an open VR platform for more content in China
Panoramic 2D and 3D Chinese content library
The Mi VR Play will be accompanied by an app with the same name to provide video resources and other content from various Chinese content providers including Youku, iQiyi, VR hotcasts, among others.
While an availability date hasn't been announced as of yet, the company has noted that it is currently undergoing public testing in China. Xiaomi is also challenging its fans to guess the price of the VR headset, claiming that many people who tested the device walked away considerably impressed. According to the Chinese company, most testers raised their expectations of the price of the Mi VR Play from ¥100-¥300 to ¥500-¥1000 after using it, which is roughly equivalent to $5-$10. Keeping in mind that Google Cardboard currently costs $15, it will be interesting to see how the public responds to an even lower price point.
Source and images: Xiaomi via Phonearena