Now that next-gen consoles are out, many people are looking for gaming accessories to go with their latest gaming systems. Whether you're opting for Sony's PlayStation 5 or Microsoft's Xbox Series X|S, Turtle Beach has got you covered. The gaming accessories-maker has released the Stealth 700 Gen 2 premium gaming headset which is compatible with either option.
Aside from being compatible with the newest consoles, the Stealth 700 Gen 2 can also be used with the Nintendo Switch in its docked mode and wirelessly via Bluetooth with Windows, Mac, Android and iOS devices. If you're on the quest to satisfy your gaming audio needs, join us as we review the second generation of Turtle Beach's Stealth 700 series.
Specs
| | |
| --- | --- |
| Weight | 1lb |
| Battery | 1,000 mAh |
| Platforms and connectivity | PS4, PS5, Nintendo Switch via USB transmitter | Windows, Mac, Android, iOS via Bluetooth |
| Speaker size | 50mm Nanoclear neodymium drivers |
| Speaker frequency response | 20Hz – 22kHz |
| Mic design | Flip-up omnidirectional |
| Ear-cup design | Over-ear, closed |
| Ear cushion material | Synthetic leather, memory foam cushioning |
Design
The Stealth 700 Gen 2 is a rather bulky device displaying some design choices which clearly favour comfort over aesthetics. Turtle Beach's giant second-generation top-of-the-line headset has two variants: a PlayStation version with a USB transmitter and an Xbox edition with an in-built Xbox Wireless chip. This review will look at the PlayStation version of the Stealth 700 Gen 2 headset. For colour options, customers can choose between black and white.
The top of the headset has an adjustable metal band which can expand or contract to fit one's personal preference. Both ear-cups feature soft memory foam padding which is touted to be glasses-friendly by Turtle Beach. In my personal experience, they made the entire experience incredibly comfortable and cushioned the ears very nicely. Extended periods of gameplay do not tire out the ears and they don't get sweaty or itchy.
On the back of the left ear of the headset, there are three buttons, a USB-C charging port, an LED light and two mappable control wheels. The buttons include a Bluetooth button, a power button and a mode button which toggles the Superhuman Hearing audio mode. Users can easily alter the function of the last button through the mobile or PC application.
The LED light indicates the power and Bluetooth connection status. As for the two wheels, one controls the master volume and the other changes the mic audio though it can be customized for other purposes as well. Apart from the mic, the other assignable options are toggling the Bluetooth volume and Superhuman Hearing volume. On the front of the left ear cup, there is a mic neatly tucked away inside the body of the headset. It supports flip-to-mute functionality which is highly convenient amid intense gameplay.
Performance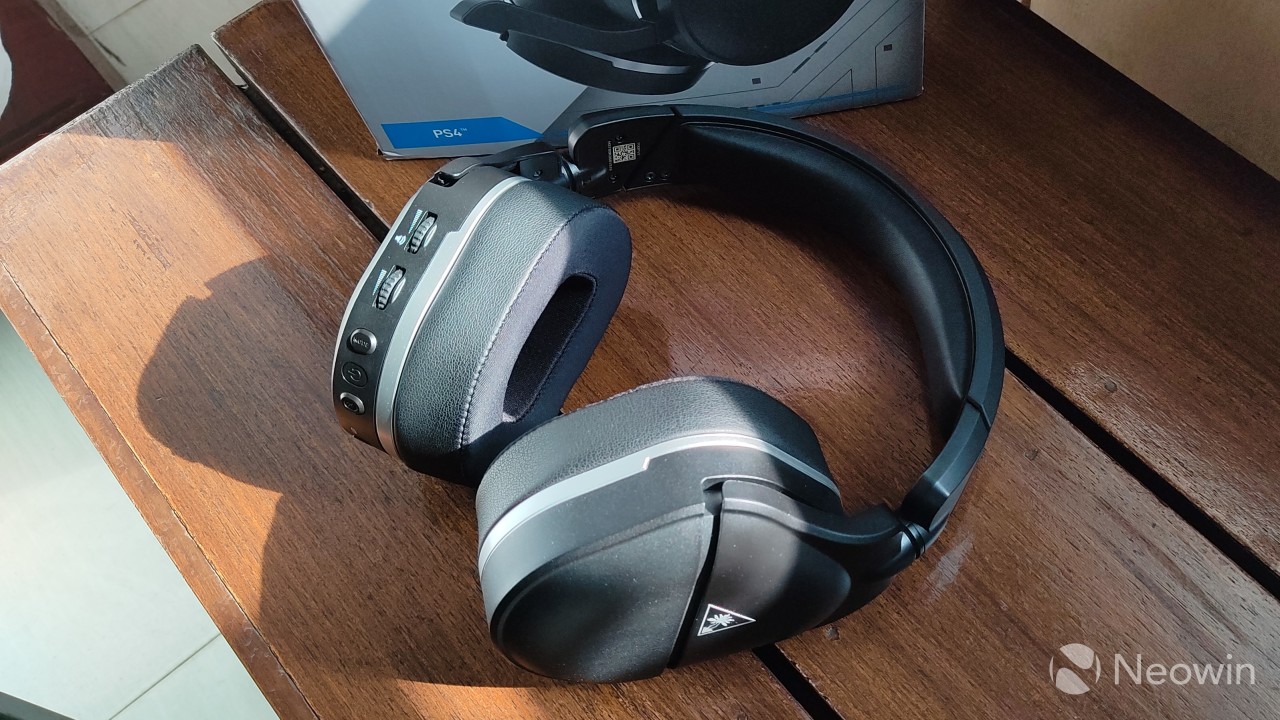 Sound-wise, my entire gaming experience with the Stealth 700 Gen 2 was extremely good. The audio quality is truly premium and playing with Superhuman Hearing on adds another dimension to gameplay. Having used Razer for a long time, I would compare it to the Surround Sound experience. You can hear exactly which direction someone is coming from or shooting from. The distance of the sound is also replicated really well and the positions of targets, enemies, vehicles or even animals can be understood due to the direction and loudness of the audio.
The soft memory foam plays a huge role in making the ride far more than agreeable. They are almost like two tiny pillows encasing your ears while playing. Unfortunately, despite their large nature they do not manage to block out external noise much which can be very distracting. On the upside, the mic is really great as my team members had absolutely no issues hearing me with the Stealth 700 Gen 2 headset on.
During my testing, I did have some other issues with the audio device. Setting the PS4 aside, it took horrendously long to connect the headset with other devices. I tried to connect it to several phones and for some reason, it just wouldn't connect to certain ones. Weirdly, most of the smartphones that were rejected by the headset were Xiaomi handsets.
Another problem was that once the Stealth 700 Gen 2 finally connected with my PC, the Turtle Beach application failed to acknowledge the connection so I couldn't customize anything without my phone. Though I could use it for audio playback, I couldn't play around with the mappable features or adjust the sound through an equalizer.
Battery life
The wireless Stealth 700 Gen 2 headset has a 1,000 mAh battery which can last for up to 20 hours of usage. To my pleasure, I found this to be very accurate. As for the charge time, it takes about an hour and a half to charge this thing up fully from scratch. Considering the long-lasting battery life, this isn't as much of a bother.
Conclusion
All things considered, the headset is almost perfect when it comes to usability and sound quality. If you're lucky, you won't face any iffy connectivity problems as I did. It is also likely that the Xbox version without the USB transmitter works much smoother.
For a price of $149.95, I'd say the Stealth 700 Gen 2 is an excellent buy - maybe even the best in that price range. It provides premium quality gaming audio for a decent price and has great battery life. Despite being a gaming headset, it's an added plus that the wireless headset connects with smartphones as well.
As an Amazon Associate, Neowin may earn commission from qualifying purchases.