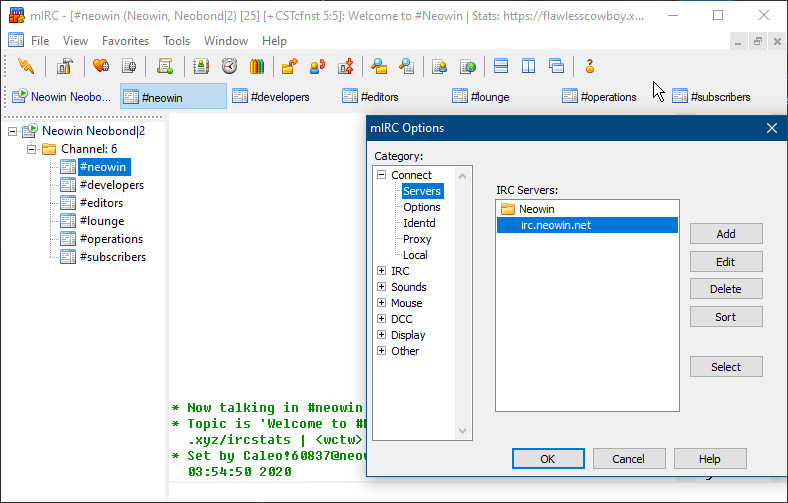 mIRC is a full featured Internet Relay Chat client for Windows that can be used to communicate, share, play or work with others on IRC networks around the world, either in multi-user group conferences or in one-to-one private discussions.
It has a clean, practical interface that is highly configurable and supports features such as buddy lists, file transfers, multi-server connections, SSL encryption, proxy support, UTF-8 display, customizable sounds, spoken messages, tray notifications, message logging, and more.
mIRC also has a powerful scripting language that can be used both to automate mIRC and to create applications that perform a wide range of functions from network communications to playing games. mIRC has been in development for over a decade and is constantly being improved and updated with new technologies.
mIRC 7.68 changelog:
Added support for strikethrough text using Control+E.
Updated OpenSSL library to v1.1.1n.
Updated CA root certificates cacert.pem file.
Added server login authentication methods ECDSA-NIST256P-CHALLENGE and SCRAM-SHA-256.
Added eye icon to all password editboxes to enable easier editing.
Added "Keep channels open on part" option to Options/IRC dialog.
Fixed nested while loops break/continue bug.
Updated LibZip library to v1.8.0.
Added Do Not Disturb menu item to tray menu.
Fixed /raw PRIVMSG not correctly appending specified @labels to outgoing messages.
Added Copy To Clipboard menu item to System Menu Buffer menu.
Extended Favorites dialog to include sortable headers and network listbox.
Fixed /writeini caching bug for item names that contain equal sign characters.
Fixed nick color list auto-color bug.
For a full list of recent changes, please see the versions.txt file.
Download: mIRC 7.68 | 3.2 MB (Shareware)
View: mIRC Home Page
Get alerted to all of our Software updates on Twitter at @NeowinSoftware