React is a remarkable JavaScript library that's taken the development community by storm. Claim your complimentary copy (valued at $29) for free.
What's it about?
In a nutshell, it's made it easier for developers to build interactive user interfaces for web, mobile and desktop platforms. This eBook is a collection of tutorials that will guide you through your first days with the amazingly flexible library.
It contains:
How to Tell if React is the Best Fit for Your Next Project by Maria Antonietta Perna
React vs Angular: An In-depth Comparison by Pavels Jelisejevs
Getting Started with React: A Beginner's Guide by Michael Wanyoike
Getting React Projects Ready Fast with Pre-configured Builds by Pavels Jelisejevs
Styling in React: From External CSS to Styled Components by Chris Laughlin
An Introduction to JSX by Matt Burnett
Working with Data in React: Properties & State by Eric Greene
React for Angular Developers by Mark Brown
A Guide to Testing React Components by Camile Reyes
Today, thousands of companies worldwide are using React, including big names such as Netflix and AirBnB. Get started today.
Offered by SitePoint, view their other free resources.
This time-limited offer expires today, on Tuesday, Jan 16.
How to get it
Please ensure you read the terms and conditions to download this free eBook. Complete and verifiable information is required in order to receive this free offer. If you have previously made use of these free offers, you will not need to re-register. While supplies last!
> Get the "Your First Week With React" ($29 value) free eBook
---
Not for you?
That's OK, there are other free eBooks on offer you can check out here, but be aware that these are all time-limited offers.If you are uncomfortable sharing your details with a third-party sponsor, we understand.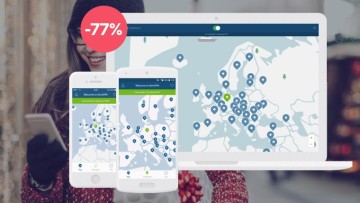 Or via our preferred partner, you can Save 77% off a 3-year subscription to NordVPN. Get it for the equivalent of just $2.75 a month!
How can I disable these posts? Click here.
---
Disclosure: A valid email address is required to fulfill your request. Complete and verifiable information is required in order to receive this offer. By submitting a request, your information is subject to TradePub.coms Privacy Policy.