An all-inclusive, easy-to-use primer to all things wine. Claim your complimentary copy (worth $16) before the offer expires.
What's it about?
Want to learn about wine, but don't know where to start? Wine All-In-One For Dummies provides comprehensive information about the basics of wine in one easy-to-understand volume.
This eBook includes:
Wine tasting, serving, storing, collecting, and buying tips, all in a single authoritative volume
Information on California wines, as well as other domestic and foreign locations including the US, Canada, France, Italy, Spain, Portugal, Germany, Austria, Hungary, Greece, Australia, New Zealand, South Africa, Chile, and Argentina
Suggestions for food pairings
How to choose the best vintage for your needs
Champagne, sherry, and port wine
And much more
Whether you're a wine novice or a budding sommelier, Wine All-In-One For Dummies is the one guide you need on your shelf to make your wine experience complete.
Offered by Wiley, view their other free resources.
How to get it
Please ensure you read the terms and conditions to download the free eBook. Complete and verifiable information is required in order to receive this free offer. If you have previously made use of these free offers, you will not need to re-register.
Get the "Wine All-In-One For Dummies" eBook for free (normally $16)
This time-limited offer expires on Thursday, Dec 21.
---
Not for you?
That's OK, there are other free eBooks on offer you can check out here, but be aware that these are all time-limited offers.If you are uncomfortable sharing your details with a third-party sponsor, we understand.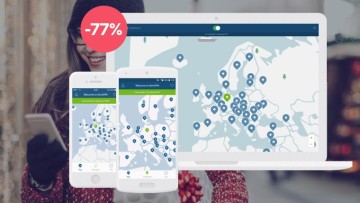 Or via our preferred partner, and until Jan 7, 2018, you can Save 77% off a 3-year subscription to NordVPN.
Get it for the equivalent of just $2.75 a month!
How can I disable these posts? Click here.
---
Disclosure: A valid email address is required to fulfill your request. Complete and verifiable information is required in order to receive this offer. By submitting a request, your information is subject to TradePub.coms Privacy Policy.