Your LinkedIn profile is essentially a platform to shape how others see you, highlight your abilities, products, or services, and explain how your work impacts lives. Claim your complimentary copy (valued at $14) for free, before the offer expires today!
What's it about?
Whether your goal is job search, branding, reputation management, or sales, people are Googling you—and your LinkedIn profile is more often than not their first point of contact. With a focus on who you are, the value you deliver, and the culture you cultivate, the profile you'll create with the help of this guide will make that first connection a positive one—giving you a better chance to see results.
This eBook will help you:
Create a powerful LinkedIn profile
Discover your personal keywords
Showcase your experience and accomplishments
Be seen on the world's largest professional social network
Optimize your LinkedIn profile - and get results.
This time-limited offer expires today, Feb 15.
How to get it
Please ensure you read the terms and conditions to download this free eBook. Complete and verifiable information is required in order to receive this free offer. If you have previously made use of these free offers, you will not need to re-register. While supplies last!
> Get the "LinkedIn Profile Optimization For Dummies" ($14 value) free eBook
Offered by Wiley, view their other free resources.
---
Not for you?
That's OK, there are other free eBooks on offer you can check out here, but be aware that these are all time-limited offers.If you are uncomfortable sharing your details with a third-party sponsor, we understand.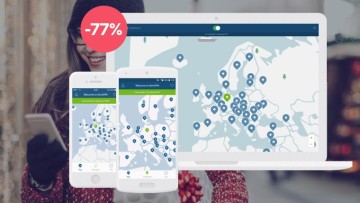 Or via our preferred partner, you can Save 77% off a 3-year subscription to NordVPN. Get it for the equivalent of just $2.75 a month!
How can I disable these posts? Click here.
---
Disclosure: A valid email address is required to fulfill your request. Complete and verifiable information is required in order to receive this offer. By submitting a request, your information is subject to TradePub.coms Privacy Policy.