Today on offer via our Online Courses section of Neowin Deals, you can Pay What You Want with the White Hat Hacker 2017 Bundle. These 63 hours of training in the most up-to-date security tools and practices can earn you a new career.
What's the deal?
With the Pay What You Want bundles, you can get something incredible for as little as you want to pay. And if you beat the average price, you'll receive the fully upgraded bundle! Included in this Pay What You Want deal, are the following courses:
The following courses require a minimum of the average price:
The Complete Ethical Hacking Course for 2016-2017
​Get Up to Date with the Newest Developments In Ethical Hacking Technology

Learn Ethical Hacking From Scratch
Protect Yourself & Your Systems from All Kinds of Security Threats​

Networks From Scratch to Advanced Implementation
​Learn How to Get Paid to Implement & Maintain Networks

Certified Information Systems Security Professional
Immerse Yourself in Practice Materials for the CISSP, One of the Top Security Certifications on Earth

Information Security Management Fundamentals
Learn How to Protect Yourself & Corporate Information from Hackers

Web Security: Common Vulnerabilities & Their Mitigation
Identify & Destroy Security Threats, & Learn Best Internet Security Practices
Pay What You Want for these two unlocked courses:
Python For Android Hacking Crash Course: Trojan Perspective
Discover How to Test Android Security with Python

Wi-Fi Hacking with Kali
Come to Grips with One of the Most Popular Ethical Hacking Tools Around
What's the benefit?
The bundle represents an overall retail value of $1,271 but you can Pay What You Want for the two unlocked courses.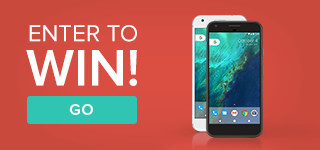 Beat the average price and you'll take home the entire bundle.
Qualify for the giveaway!
Beat the Leader's price and get entered into the epic giveaway—plus get featured on the Leaderboard! Make it onto the leaderboard at ANY point during the sale and gain one entry to the giveaway!
Full terms for each package in the bundle and above giveaway can be found here.
---
Not for you?
That's OK, if this offer doesn't interest or apply to you, why not check out our other discounts or giveaways on the Neowin Deals web site? There's also always a bunch of freebies you can check out and pick up here.
How can I disable these posts? Click here.
Disclosure: This is a StackCommerce deal in partnership with Neowin; an account at StackCommerce is required to participate in any giveaways or deals. For a full description of StackCommerce's privacy guidelines, go here.