Today's highlighted deal comes via our Online Courses section of the Neowin Deals store, where you can save 98% off the 2022 Amazon Web Services Database Bundle. Use AWS database services on your advantage and focus on application development with 87 hours of content on cloud migration, DevOps, machine learning, and more.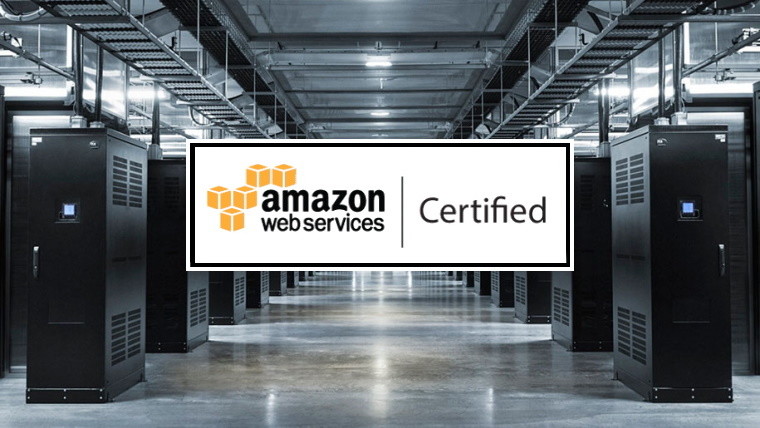 This deal consists of the following courses:
AWS Certified Solutions Architect Associate Course
Learn AWS Architectural Principles, Services, & Get Certified as Solutions Architect Associate
AWS Cloud Migration for IT Professionals
Design & Implement Migration Strategies to Shift Your On-Premise Infrastructure to the AWS Cloud
Mastering Jenkins CI with Amazon AWS: Build DevOps Pipeline
Implement & Integrate Jenkins Continuous Integration with Amazon AWS Beanstalk Using Github
AWS Master Class: Databases in the Cloud With AWS RDS
Learn How to Move Databases Into the Cloud with AWS + RDS
AWS Certified DevOps Engineer
Automate the Testing & Deployment of AWS Infrastructure and Applications
AWS Machine Learning Using Python 2022
Extract Text & Labels from Images Using Pycharm, Boto3, & AWS Rekognition Machine Learning
AWS CodePipeline DevOps CI/CD Masterclass 2022
Build a Complete DevOps CI/CD Pipeline with AWS CodePipeline by Deploying Several Web Applications Using AWS CodeStar
Amazon AWS QuickSight, Glue, Athena, & S3 Fundamentals 2022
Make Great Visualizations! Learn Complete Workflow: Data Lake, AWS Athena, AWS Glue, & S3
Amazon VPC Mastery for AWS Certifications
A Deeper Understanding of VPC for Any AWS Professional!
Here's the deal
This 2022 Amazon Web Services Database Bundle normally costs $1,800 but it can be yours for just $29.99 for a limited time, that's a saving of $1,770.01 (96%) off! For full descriptions, terms, and instructor info please click the link below.
---
Not for you?
That's OK, there are other deals on offer you can check out, such as:
Over 150 Hours of Content on Web Development, Graphic Design, HTML, JavaScript and more! Explore the server-side of web design and development.
Pay What You Want for this Bundle (list price $1,592) full bundle bid is still under $10
---
Neowin Deals · Free eBooks · Neowin Store
Disclosure: This is a StackCommerce deal or giveaway in partnership with Neowin; an account at StackCommerce is required to participate in any deals or giveaways. For a full description of StackCommerce's privacy guidelines, go here. Neowin benefits from shared revenue of each sale made through our branded deals site, and it all goes toward the running costs.