7 Days is a weekly round-up of the Editors' picks of what's been happening in the world of technology - written with a dash of humor, a hint of exasperation, and an endless supply of (Irish) coffee.
Well. That was quite a week. There's been no end of big announcements, interesting insights, and one or two developments that certainly raised an eyebrow - and if you've struggled to keep up with it all, you're not the only one. But worry not, for 7 Days is here once more to get you up to speed on what's been happening. There's a ma-HOO-sive amount of stuff to get through this week, so let's get on with it...!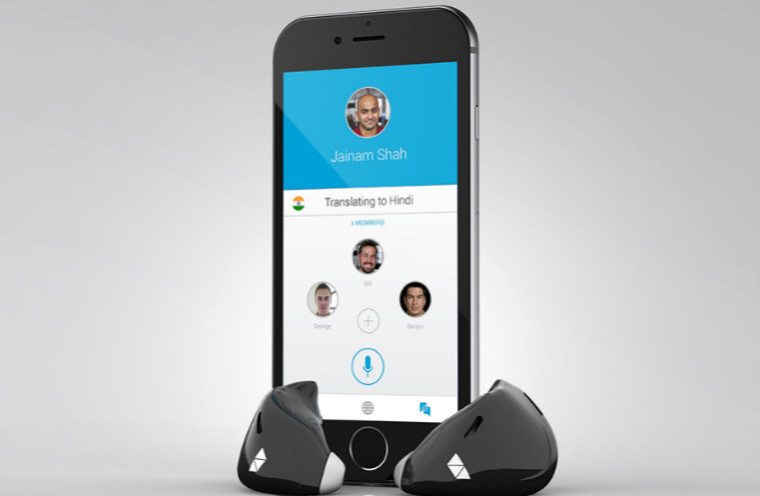 We begin this week with the Pilot, an exciting new device that aims to realize the vision of Star Trek's 'universal translator'.
Retail giant Amazon is reportedly preparing a major expansion of its own-label product lines, including foods, household goods, and baby care products.
Amazon is no stranger to trying out huge, ambitious projects - but not all of them are big hits. One of its most high-profile failures was the disastrous Fire Phone, which was a major sales flop that lost the company hundreds of millions of dollars. But Amazon CEO Jeff Bezos remains unfazed, saying that the firm is "working on much bigger failures right now".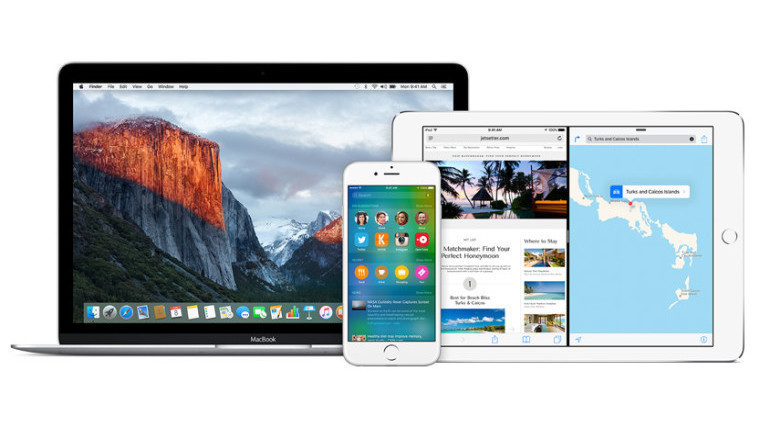 Following numerous beta releases in recent weeks, Apple rolled out its latest suite of updates to its customers this week: iOS 9.3.2, OS X 10.11.5, watchOS 2.2.1 and tvOS 9.2.1.
However, numerous owners of its latest 9.7-inch iPad Pro reported that their tablets had been 'bricked' by iOS 9.3.2. Apple later acknowledged the issue, before eventually pulling the update completely for that device.
The long, slow rollout of the Android Marshmallow update continues, gradually making its way to more devices. Among the latest to be upgraded to Android 6.0.1 are Samsung's Galaxy Tab A 9.7, the Galaxy S5 LTE-A, and - at long last - the Galaxy S6 and S6 edge on AT&T.
Meanwhile, the next version of Android is already on the horizon. At its annual I/O developer conference this week, Google launched its third Android N Developer Preview, saying that it now offers 'beta quality', and that devs can confidently use it on their main devices.
Many were expecting Google to announce the official name for the Android N release at I/O. We already know it will be designated Android 7.0 when it launches, but the company is inviting its customers to submit their suggestions for the sweet, tasty treat after which the OS will be nicknamed.
'Namey McNameface' has already been ruled out, so don't even think about it.
With a new Android update on the way, the question of which devices will be eligible to upgrade will need to be answered. HTC said on Wednesday that Android N will be available for the 10, One M9 and One A9 - but it also left the door open for other devices to join that list later.
Google made all sorts of interesting announcements at I/O, including that of Instant Apps, which will allow users to enjoy the functionality of an app without actually having the app installed. The new feature provides a seamless transition from web experiences to in-app functionality by downloading only the core components of an app needed to complete tasks on the fly.
And as expected, Google also announced that Android apps and its Play Store are coming to Chrome OS. A limited preview will begin for three Chromebooks in mid-June, but dozens of devices will be supported by the end of the year.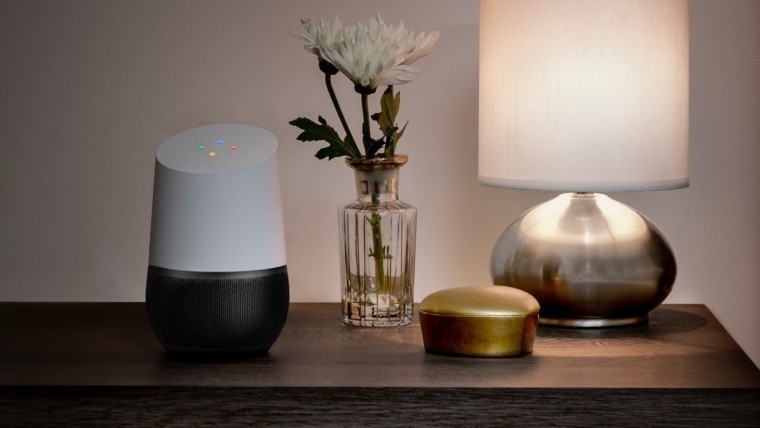 Google signalled its intentions to take on the Amazon Echo with its own home helper device, known - unimaginatively - as 'Google Home'. Controlled by voice interactions, the new device allows users to listen to music, manage everyday tasks, and of course, perform Google searches.
The device is powered by the new Google Assistant, which - as you've probably guessed - is the company's next-gen digital helper.
The Assistant isn't confined to Google Home, though; it will work across devices, allowing users to ask questions and complete tasks - from booking restaurants and setting reminders, to playing music and finding answers about pretty much anything - using conversational flow and contextual awareness.
Google Assistant makes Apple's Siri and Microsoft's Cortana look a little basic in some ways - but it seems Microsoft is preparing to fight back. A job listing revealed that the company is working on a 'Bing Concierge Bot', with very similar functionality to Google's offering.
Google also introduced two new social apps at I/O: a messaging app called Allo, and a video chat app known as Duo. Allo offers rich functionality thanks to its integration with the Google Assistant, and also includes some thoughtful UI touches.
However, Allo's end-to-end encryption feature is disabled by default - and some have already voiced their concerns about that.
Google is making a big push into virtual reality with its new Daydream VR hardware and software ecosystem built on the Android platform. Next-generation 'Daydream-ready' Android smartphones will combine with a headset and controller to offer VR experiences and apps, available via a new Google Play VR store.
The company is offering reference designs to its hardware partners to create their own headsets and controllers, but Google is working on its own headset and controller too - a 'Nexus VR', perhaps?
Xiaomi unveiled its new Mi Box, an Android TV device with support for HDR and 4K resolution, and plans to offer it in the United States.
Xiaomi is also preparing to launch a new 4K action camera, the Yi 4K, going up against GoPro.
Sony's latest Android phone is one for the selfie-obsessed, and will soon be available in the US and Canada. The Xperia XA Ultra features a 6-inch Full HD display, 2.0GHz octa-core processor, and a front-facing 16MP camera with optical image stabilization.
A new image of the upcoming OnePlus 3 leaked this week, revealing a rather stylish design with metal bodywork.
Lenovo's latest flagship-class Android handset is now on sale, featuring some pretty fierce specs at a surprisingly low price. Along with the latest Snapdragon 820 SoC, 128GB of storage, and a 5.2-inch Full HD display, the Zuk Z2 Pro also has a whopping 6GB of RAM.
Lenovo subsidiary Motorola unveiled its new Moto G4 and G4 Plus on Tuesday. The two devices feature similar upper-mid-range specs, including a 5.5-inch Full HD display and Snapdragon 617 SoC, differing only in memory options, camera and the inclusion of a fingerprint sensor on the Plus model.
Manufacturers and industry commentators have been speaking about the prospect of modular smartphones for years, but Google is preparing to make that dream a reality. Unlike the 'semi-modular' approach of LG's G5, Google's Project Ara is a 'true' modular handset, with a full suite of swappable components that can be removed and replaced as needed.
Google revealed this week that Project Ara devices will ship to developers this fall, and a consumer launch is planned for next year.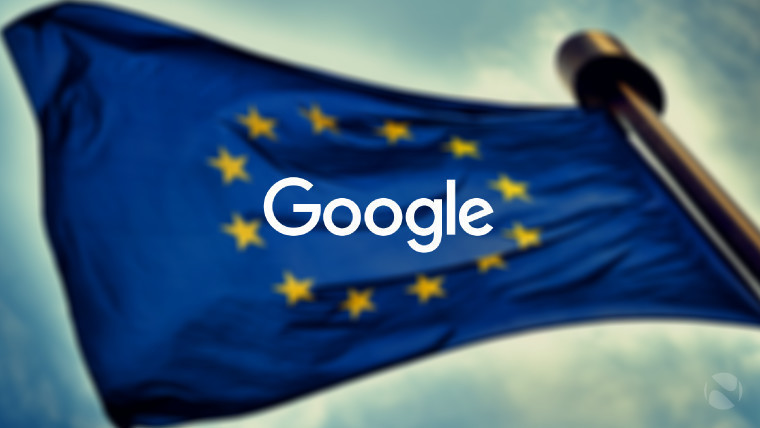 It hasn't all been good news for Google lately, though. After the company's DeepMind subsidiary was given access to 1.6 million patient records from the UK's National Health Service, it emerged last weekend that it did not have regulatory approval to receive or work with that data.
And just weeks after the European Commission accused Google of having "abused its dominant position" in Europe with Android, it now appears that the company will be given a massive fine - somewhere in the region of $3.4 billion - for alleged manipulation of search results that favored its own shopping price comparison service over those of its rivals.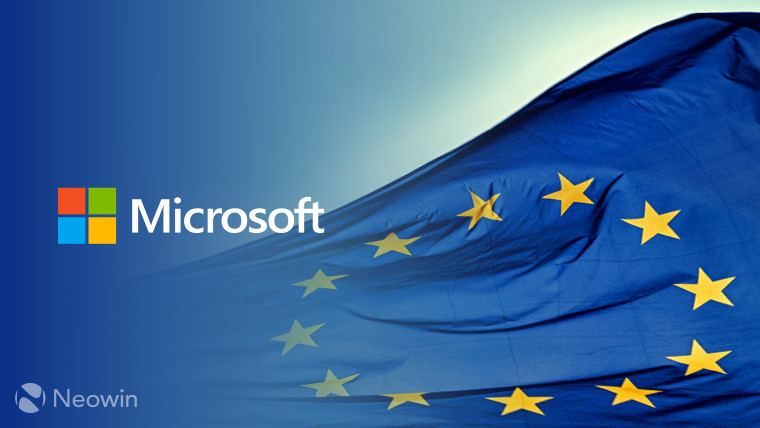 Meanwhile, Microsoft weighed in on the 'Brexit' debate, ahead of the UK's referendum next month on whether or not the country should remain part of the European Union.
comScore's latest figures show that Microsoft's Bing search engine increased its US market share very slightly last month - up by 0.2% - at the expense of Google.
Microsoft sold off its feature phone division, including its remaining licensing rights for the Nokia brand, to Foxconn, in a deal worth $350 million. Microsoft had acquired that operation as part of its $7.2 billion acquisition of Nokia's devices and services business in 2014.
Coinciding with that deal, Nokia formally announced its return to the smartphone market - although it won't actually be manufacturing devices itself. Instead, a Finnish company called HMD has been setup - with a former Nokia and Microsoft Mobile executive as its CEO - to exclusively license the Nokia brand for new Android handsets.
Microsoft signalled its intentions to drastically scale back its mobile hardware offering last year, reducing its own portfolio of Lumia devices in an effort to 'make room' for its partners to sell more Windows phones. That strategy has not gone well so far.
Microsoft revealed in April that it had sold just 2.3 million Lumia handsets in the first quarter of the year, a massive 73% fall compared with a year ago. The latest worldwide smartphone sales figures from Gartner show that total Windows phone sales in Q1 2016 added up to 2.4 million handsets, just 0.7% of the global market. That suggests that Microsoft's partners may have sold as few as 100,000 Windows phones in three months.
Meanwhile Android continues to dominate smartphone sales, extending its lead further to 84.1%.
AdDuplex also published its latest figures, offering its monthly breakdown of the Windows mobile ecosystem. Unsurprisingly, Lumia continues to dominate the platform, accounting for 97% of all active Windows handsets. The data also show that nearly 15% of all Windows 10 Mobile devices are running Insider Preview builds.
Microsoft released its latest Windows 10 Mobile Insider Preview, Anniversary Preview build 14342, on Monday. Along with a few new features, there were some fixes and, inevitably, various known issues too.
After some users reported problems with installing that preview, Microsoft released an updated version, build 14342.1003, on Wednesday.
Be sure to check out our hands-on video with Windows 10 Mobile Insider Preview build 14342.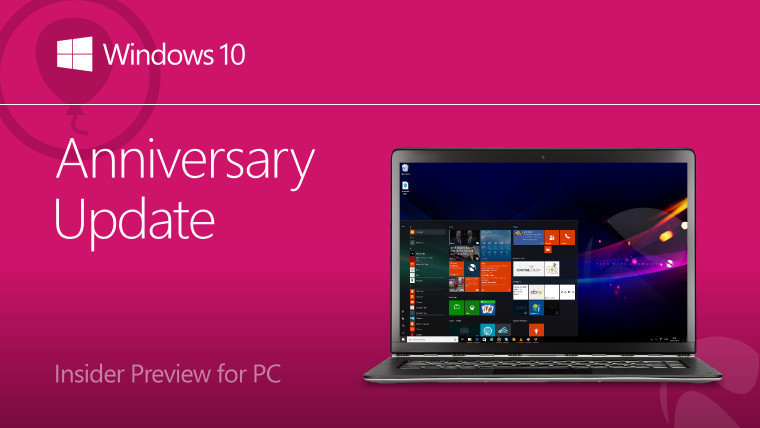 Microsoft also pushed build 14342 to PC users on the Slow ring on Wednesday, and released an update for that build for both Fast and Slow ring users, promising that ISOs are "coming soon" too.
A new version of the Windows Store arrived this week too, introducing an updated user experience for Insiders, that arrived first for Windows 10 Mobile users. After a few teething troubles with its initial rollout, the new Store later made its way to PC Insiders as well.
Microsoft updated Cortana for Android to enable support for notifications from Android devices to appear in the Action Center in the Windows 10 Anniversary Update.
Microsoft's new Ringtone Maker (no prizes for guessing what it does...) emerged from beta last weekend, and is now available for Windows 10 Mobile devices.
Microsoft is also preparing to refresh its Wallet app on Windows 10 Mobile with an updated design and improved functionality.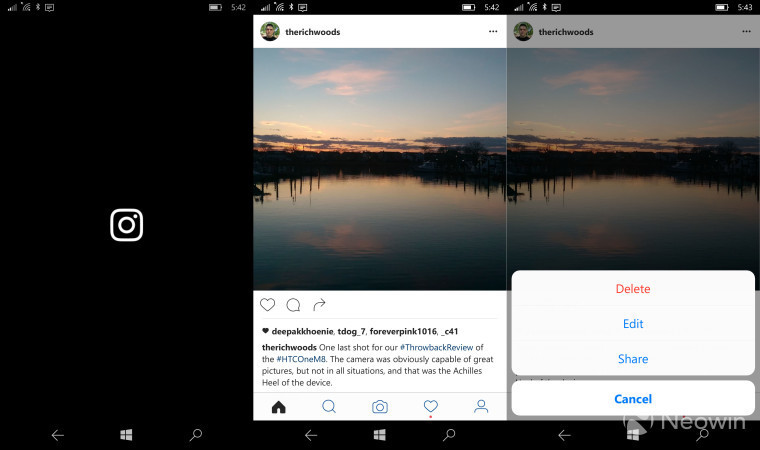 The updated Instagram app, with a monochromatic version of its colorful new logo, also arrived on Windows 10 Mobile last Sunday.
The new OneDrive app, built on Microsoft's Universal Windows Platform, arrived for Windows 10 PCs on Tuesday - but there's still no sign of support for placeholder files.
Meanwhile, Microsoft introduced a new feature for the integrated Windows 10 sync client, allowing users to limit synchronization speeds.
Microsoft announced the launch of its new Health app for Windows 10 PCs and tablets on Tuesday...
...and also introduced a new 'Explore' tile for its Band 2, as part of an improved user experience for those who enjoy hiking "or even just a walk around the neighborhood".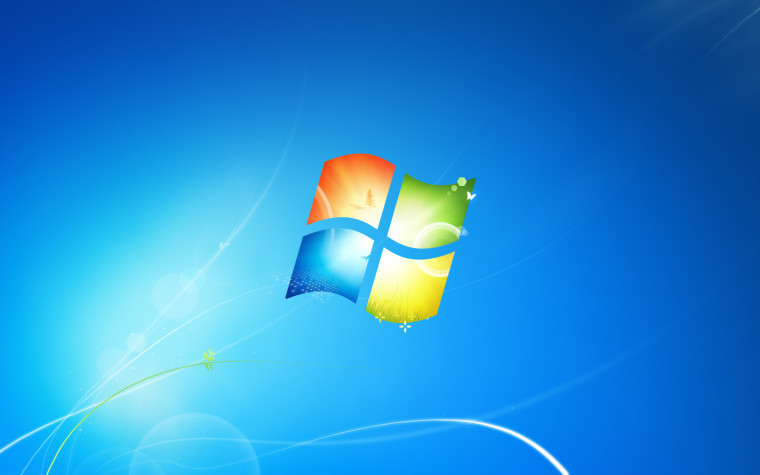 While Windows 10 is its main focus these days, Microsoft hasn't forgotten about its older operating systems. On Tuesday, it released a 'convenience rollup' with multiple updates and fixes for Windows 7 and Windows Server 2008 R2.
Microsoft is continuing to aggressively push Windows 10 upgrades onto Windows 7 and 8.1 users. The company is now expanding its practice of scheduling automatic upgrades for devices running older Windows versions.
Microsoft shared more details on its Edge web notifications features, which will become widely available in its Windows 10 Anniversary Update this summer.
Chinese multimedia giant Tencent, in collaboration with Intel and Haier, announced the Blade BOX, a new games console with Core i3, i5 and i7 processors, running Windows 10.
On Thursday, Microsoft announced that Forge - Halo 5: Guardians Edition is coming to Windows 10, bringing the level editing experience to PCs, and it will be "absolutely free".
Microsoft released nearly a million disused Xbox Gamertags back into the wild on Wednesday, allowing Xbox Live Gold members the opportunity to get their hands on them.
Microsoft UK is giving Xbox One buyers a free battery hatch with their Gamertag laser-printed onto it, when they purchase one of a select range of its console bundles.
Minecraft is heading to China with a special version of the popular block-building game - both for PCs and handsets - that will be "tailored for the Chinese market".
Oculus released an update this week that introduced a form of DRM to its games, bringing an end to a popular workaround which allowed games that launched exclusively for its Rift headset to work on the HTC Vive.
Our journey through this week's mayhem nears its end with an unexpected blast from the past. Witness the delightful madness of Duke Nukem 3D booting up on Windows 95 through a DOS emulator that was converted to a UWP app to run on the Xbox One.
But our odyssey draws to a close with the latest initiative from Pornhub. Having already introduced the world to the Wankband self-charging smartwatch last year, the popular adult site is hoping that its BangFit band will help get people into shape through the noble pursuit of sexercise.
...which reminds me - I think it's time for my next workout.
---
Bonus content
Before I head off to strap on my BangFit, let me first highlight a few extra bits around the site that I hope you'll enjoy reading.
Christopher White attended the Secure360 conference in Minnesota this week, where noted journalist and cybersecurity specialist Brian Krebs - well known for his Krebs on Security blog - delivered a keynote on enterprise security, hacker customer service, and more. Be sure to give that a read.
Shreyas Gandhe published his review of the Wintel Pro CX-W8 TV Box. Designed primarily as a media center, the Windows 10 PC has a very affordable $90 price tag - but it actually costs a lot more than you think.
Rich Woods shared his review of the Tronsmart C2PTU car charger, which features Quick Charge 3.0 support, along with a USB Type-C connector - and it did its job very well indeed.
And Rich also took us on a trip down Memory Lane for the latest in our Flashback series. As Nokia prepares to return to the smartphone market with a new line of Android handsets, he took a look back at the company's first stab at Android, with its (fairly awful) Nokia X family of devices.
---
GLOBAL GIVEAWAY!
We're giving you, our wonderful readers, another chance to win Microsoft's impressive Lumia 650, its newest Windows 10 Mobile handset - and we're also throwing in a 200GB SanDisk microSDXC card!
The contest is open to all of our readers around the world, and there's loads of opportunities to enter - head over to the giveaway page... and good luck!
---
Stay tuned to Neowin for more official news, juicy rumors, and intriguing insights in the week ahead – it should be another exciting one across the tech world!
For now, though, there's plenty more to read across the site – including loads of interesting discussions over on our forums.
From all of us on the Neowin team,
have a great weekend!