7 Days is a weekly roundup of the Editors' picks of what's been happening in the world of technology - written with a dash of humor, a hint of exasperation, and an endless supply of (Irish) coffee.
It's been another exciting week, filled with a huge variety of news from all over the world of technology - and from official announcements to spicy rumors and intriguing revelations, there's barely been a moment for us to catch our breaths. But the weekend is here again - phew! - and that means it's time for 7 Days to bring you up to speed with what's been going on.
Our journey begins this week in the UK, where Sage - a major global supplier of accounting, CRM and enterprise resource planning software - admitted to a data breach, using "an internal login", which it said had potentially compromised the data of some of its corporate customers.
HEI Hotels & Resorts - which operates high-end hotels from prestigious brands such as Marriott, Intercontinental, Hilton and others - also admitted to a breach, affecting its payment systems.
In one of the most intriguing stories of the week, a hacking collective calling itself 'Shadow Brokers' claimed to have compromised an NSA-affiliated hacking group, revealing details of its various tools and exploits, and saying that they'd gained access to some systems linked with America's National Security Agency.
The plot thickened later in the week when networking giant Cisco admitted that its software has been vulnerable for years to one of the exploits - supposedly created by the NSA-affiliated Equation Group - that was revealed in a data dump published by Shadow Brokers.
Moving onto a different area of security, if you've ever worked in a large organization, you're probably familiar with Kensington locks. While notebooks have become much thinner over the years, the locks haven't - but Kensington is launching a new line of sleeker solutions that cut down on some of the bulk.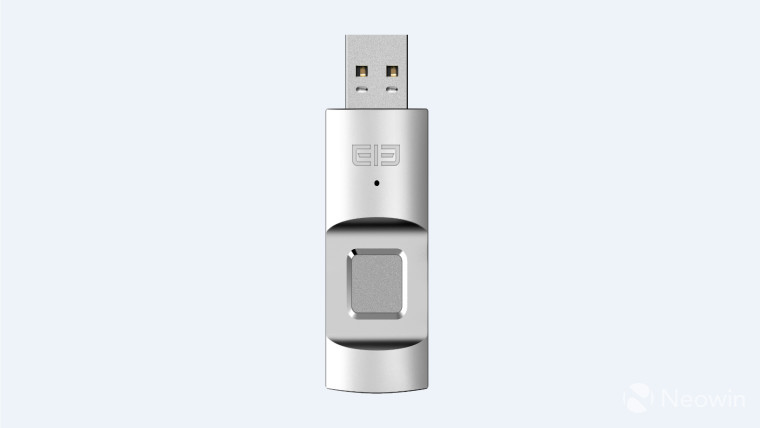 Meanwhile, Chinese firm Elephone wants to make USB storage drivers more secure. It showed off the U-Disk this week, featuring an integrated fingerprint sensor.
In a world of never-ending distractions from our devices, British motoring charity The RAC Foundation wants to make driving less hazardous. It's proposed that a 'drive-safe' mode be introduced on devices, similar to the 'flight-safe' mode used when travelling on planes.
But those concerns may become irrelevant in the years to come as self-driving cars are introduced. Ford announced this week that it will begin building fully-autonomous vehicles by 2021.
And the future of autonomous vehicles is much closer than you might think. Global ride-sharing company Uber has begun testing fully autonomous rides in the US city of Pittsburgh, offering free journeys to passengers.
T-Mobile announced the launch of its new 'unlimited everything' plan on Thursday, but the new offering appears anything but consumer-friendly.
The pricing isn't exactly simple (one rate for the first line, another for the second, another for the third through eighth, and another rate for additional lines after that)
'Unlimited' data will be throttled above 26GB of usage
Tethering is limited to 2G speeds of 128kbps (unless you pay at least $15 a month more)
Video streaming is limited to 480p resolution, unless you pay $25 a month, per device, for HD quality
So T-Mo is promising 'unlimited everything', but given the restrictions it's imposing, that promise is clearly disingenuous. Speed limits and resolution limits are still limits.
Last year, Nokia unveiled Ozo, a professional-grade 360-degree VR camera, priced at $60,000. But the company has now cut its price by 25%.
Nokia exited the smartphone business when it sold its mobile hardware division to Microsoft in 2014. But the company has confirmed that new Nokia smartphones will launch this year - although they won't be 'true' Nokia devices. The new handsets are being developed and manufactured by a separate company licensing the Nokia brand.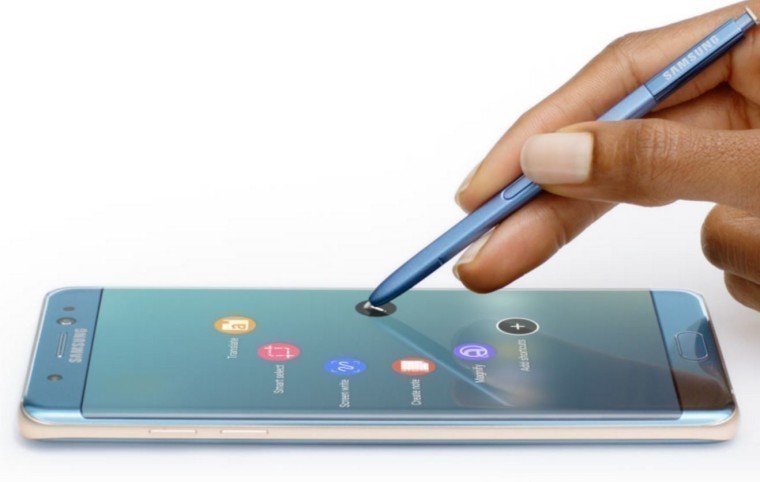 Samsung's new Galaxy Note7 flagship officially went on sale in ten markets around the world on Friday. But the company is expected to launch an even more high-end version of the device next week, with 128GB of storage, and a whopping 6GB of RAM.
And by the way, if you want to see what the Galaxy Note7 looks like on the inside, check out this teardown.
Huawei's Honor brand launched its new high-end handset in the US this week. The Honor 8 has an octa-core Kirin 950 processor, 4GB RAM and up to 64GB of storage, along with a distinctive 12MP dual-lens camera.
Honor said this week that its new flagship, and all of its future devices, will get feature updates every three months for the first year after launch, with updates continuing for up to two years, and it will continue delivering security patches after that.
New photos emerged of 'Sailfish', one of two new Google Nexus handsets being built by HTC. Both devices are expected to launch very soon.
Months after it was unveiled at Google's I/O developer conference, the company finally launched its new Duo video calling app on Tuesday.
With the launch of Duo, and new messaging app Allo on the way, Google is now pivoting its Hangouts app to focus on business users.
Security researchers discovered a new strain of Android malware that spreads using Google's own AdSense advertising network.
Google hasn't officially announced when its next major version of Android will launch. But a carrier that accurately predicted when Android 6.0 Marshmallow would launch last year has apparently revealed the release date for Android 7.0 Nougat.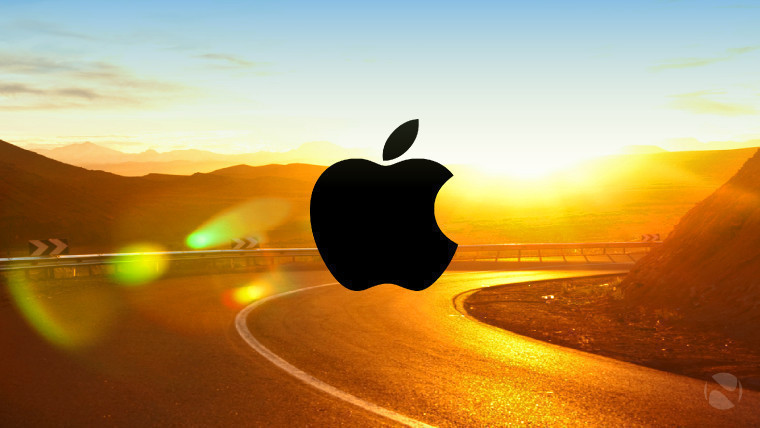 On Monday, Apple released Developer Beta 6 and Public Beta 5 of iOS 10, tvOS 3, watchOS 10 and macOS 10.12 Sierra.
On Friday, it followed up with the unexpectedly early release of iOS 10 Developer Beta 7 and Public Beta 6.
According to an analyst - who accurately predicted the launch of the iPhone SE and iPad Pro - Apple is preparing to shake up its iPad range next year, and plans to release a new tablet with a flexible OLED screen in 2018.
Chinese manufacturer Jumper drew some rather obvious inspiration from Apple with its new EZBook Air, a MacBook Air wannabe that offers less high-end specs, albeit for a far lower price, running Windows 10.
Meanwhile, Microsoft took a shot at the iPad Pro with a new ad for its Surface Pro 4 in which it mocked the Apple tablet. "I'm a computer now," says Siri on the big iPad - but Microsoft's Cortana has something to say about that...
Microsoft's Panos Panay confirmed on Friday that the company is testing a fix for battery issues affecting some of its Surface Pro 3 tablets.
Building on its partnership with America's National Football League, Microsoft unveiled a range of Special Edition NFL Type Covers for the Surface Pro 4, featuring full-color designs for each of its 32 teams.
Microsoft is offering up to $399 of savings for those who purchase its Surface Pro 4 with a Type Cover (including the new NFL versions), along with Office 365 and more.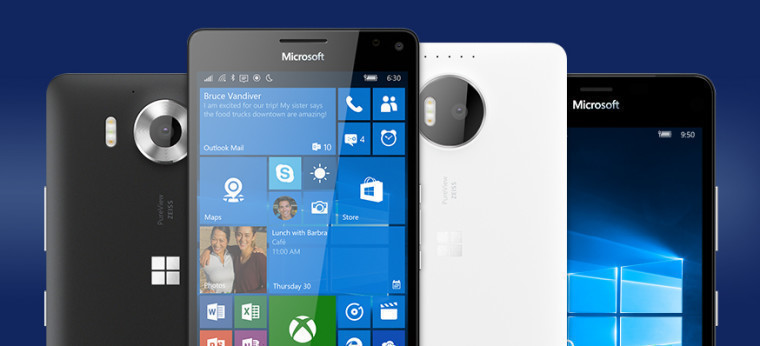 Earlier this month, Microsoft cut the price of the Lumia 950 in the US by $150, and the 950 XL by $200, saying those deals would end on August 14. But on Monday, it made those price cuts permanent.
Microsoft also cut the US price of another of its Windows 10 Mobile handsets this week. The Lumia 650 is now available with 25% off, but that deal is due to end this weekend.
If you've been thinking of buying a Windows phone on Verizon, your options are now limited to just one device: Microsoft's two-year-old Lumia 735. The low-end LG Lancet was the only other Windows handset available from the carrier, but it's now sold out.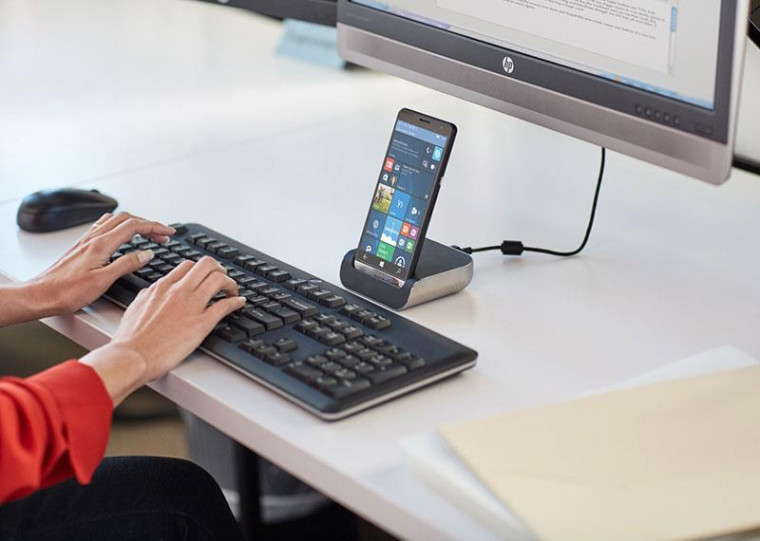 Over in the UK, the Microsoft Store reduced the pre-order price of HP's new Windows 10 Mobile flagship, the Elite x3, by 5%. The device will be the most powerful Windows phone launched to date.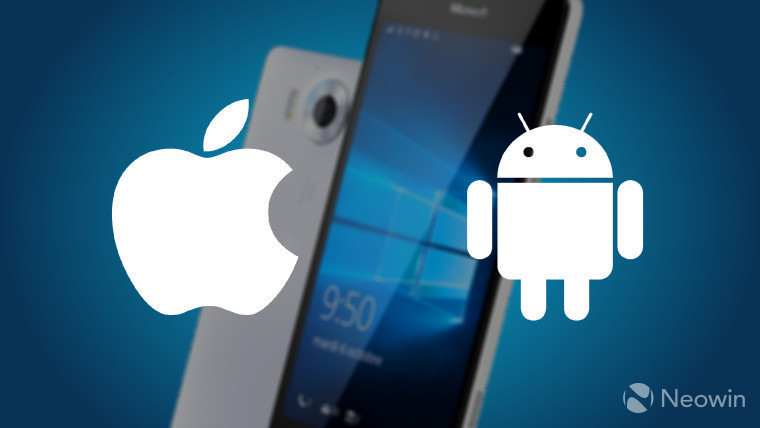 In the first quarter of 2016, data from independent industry analysis firm Gartner showed that just 100,000 Windows phones were sold by Microsoft's partners. Gartner's latest data revealed that that had increased to almost 800,000 last quarter.
But with overall worldwide sales at just 1.97 million, Windows' smartphone market share still declined to a pitiful 0.6%, far behind iOS and Android.
Microsoft originally said - several times - that it would release the Windows 10 Anniversary Update for phones at the same time as PCs. It didn't.
Two weeks after its PC rollout began, the Windows 10 Mobile Anniversary Update finally arrived on Tuesday.
By the way, if you're on the Windows Insider Program, make sure you check your phone to ensure that you're still enrolled. There were widespread reports this week of devices removing themselves from the program.
The Anniversary Update for PCs hasn't been going entirely well so far. We reported last weekend that there have been numerous complaints of PCs 'freezing' after upgrading to the newest Windows 10 version. Microsoft has acknowledged those issues, but doesn't appear to have found a clear fix to resolve them, instead endorsing various workarounds suggested by users.
Various sites reported on something called the 'Windows Self-Healing Tool' as a possible solution to those woes, after it was discovered on Microsoft's servers. But closer scrutiny suggests that the tool has nothing at all to do with the Anniversary Update issues, and may do more harm than good.
It doesn't end there. A further report this week revealed that the Windows 10 Anniversary Update has broken millions of webcams - and Microsoft isn't expected to fix that problem until next month.
Microsoft's thoughtless approach to pushing out updates without bothering to tell users what's in them until much later is become increasingly tedious.
On Tuesday, it rolled out Windows 10 Insider Preview build 14393.82 to the Release Preview ring, but it didn't offer any information about what was in that update. We asked Microsoft numerous times for clarification, but were repeatedly ignored, as were many others who did the same.
Then on Friday, it announced that it was rolling out build 14393.82, again. Despite having the same build number, that version was actually different to the previous release. Microsoft said it had everything in the earlier 14393.82 release, along with one addition - but no-one had any idea what was in the initial release.
It wasn't until hours later that Microsoft finally published the full changelog for build 14393.82 on Friday afternoon - three days after its initial rollout.
As others in the Windows community have remarked, Microsoft really needs to take this stuff more seriously.
On Wednesday, Microsoft released Windows 10 Insider Preview build 14905 for PCs and phones, the latest build from its Redstone 2 development branch. You can see the fixes and improvements for PCs here, and those for phones are available here.
Some Mobile users were experiencing problems getting the new build, but that issue has now been fixed. However, another issue preventing users from changing their Insider settings in build 14905 hasn't yet been resolved.
The Electronic Frontier Foundation condemned Microsoft this week over its questionable tactics to push people to upgrade to Windows 10, and for the amount and types of data that it collects on its users.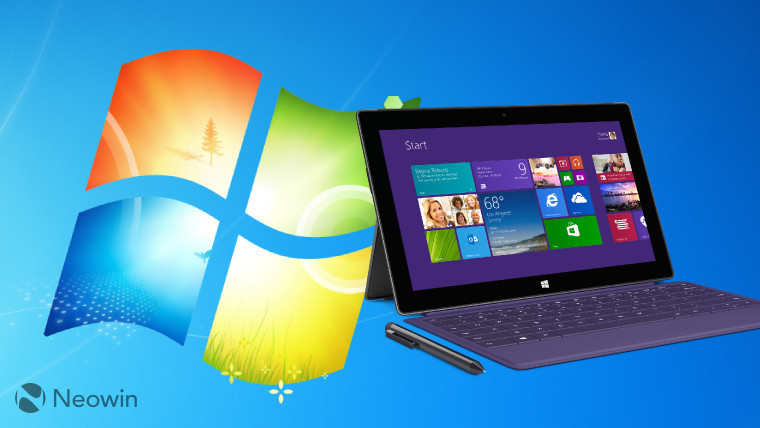 Microsoft announced details of its plans to transition from individual patches and fixes for Windows 7 and 8.1, to a model of Windows 10-style cumulative 'Monthly Rollup' updates, beginning in October. That's a very significant change, so be sure to read up on it if you or your organization are still using those older Windows versions.
It hasn't been the best week for Windows users on the app front. The New York Times announced that it has ended support for its app on Windows 8 and Windows 10 PCs and tablets.
US rail network Amtrak killed off its Windows phone app, revealing that it was "used by less than 1%" of its customers.
Fitness- and food-tracking app MyFitnessPal also ended support for its Windows phone app due to low usage.
Amazon retired its Windows phone app on Monday - but on Friday, the retail giant launched a new version of the app for Windows 10. Unfortunately, it's... well, there's no way to sugarcoat this: it's crap.
The app is nothing more than the company's website carelessly crammed into app form. It includes Live Tile support, but the tile seems to do nothing more than display photos of completely random products, and doesn't even offer a way to find out more about those products shown.
The new app is available both on PCs and on Windows 10 Mobile - but given its current state, and the fact that it offers no real benefits compared with just going to amazon.com in your browser, why bother?
Facebook's official Windows 10 Mobile app finally emerged from beta on Thursday. On Friday, Microsoft killed its Facebook app for Windows 10 Mobile.
Microsoft launched its new Authenticator app for iOS and Android on Monday, and on Wednesday, it promised that it would be coming to Windows phones "later this week".
The company also introduced a range of "student focused, teacher inspired" tools for the classroom, as part of its Office 365 Education offering.
The Bing Rewards program is being rebranded as Microsoft Rewards, and the company is introducing a range of new features too.
Microsoft announced that it's scrapping Azure RemoteApp, and is instead recommending that customers switch to Citrix XenApp "express".
The Microsoft Research team, in collaboration with students from the MIT Media Lab, showed off an experimental temporary tattoo that can be used to interact with devices, act as a touchpad, and even share data via NFC.
Microsoft's experimental Garage development hub is seeking "20-50 curious minds" - students and full-time researchers - to test a new app called Sourcerer, created by the Office Insider team, and designed to improve academic research.
Microsoft announced on Thursday that it will be open-sourcing the Windows command line tool PowerShell. The company has made alpha releases for Linux and OS X available on GitHub.
The company also revealed that it's bringing the Windows Holographic shell to 'mainstream' Windows 10 PCs in 2017. That's a very exciting prospect, and will allow users to enjoy the Windows Holographic experience on third-party devices, including the Oculus Rift and HTC Vive.
Microsoft is promising a "best-in-class wireless gaming experience", building integrated Xbox Wireless support into new PCs, and working with partners on accessories that natively support its ecosystem.
After rolling out the Anniversary Update (or August Update, or Summer Update, or whatever Microsoft is calling it today) last month, a further Xbox system update was released on Friday.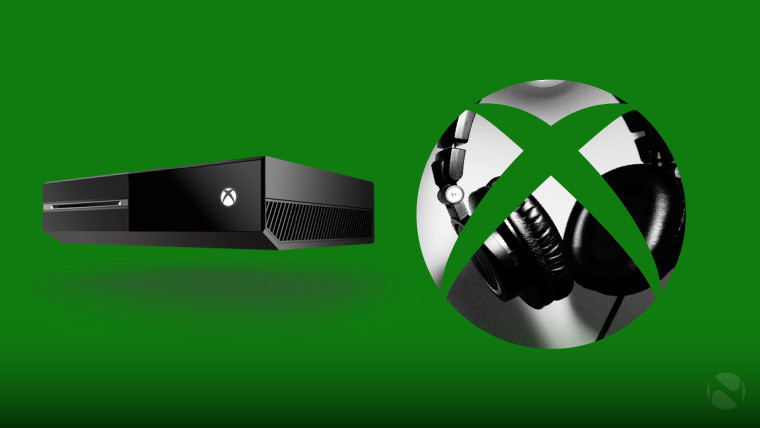 Microsoft also delivered background music playback support for its Groove app on the Xbox One, for all users.
Pre-orders are now open for the new Xbox One S bundles with FIFA 17, which Microsoft unveiled on Tuesday. Those who buy the bundles - as well as Xbox One gamers with EA Access - will get to play the game before its official launch.
After saying numerous times that its upcoming 'Project Scorpio' console would not have any exclusive games, Microsoft is now saying it doesn't consider VR content as "console gaming". So while it says that Scorpio won't have exclusive games, it will have exclusive experiences.
Eleven months after it first announced its plans to do so, Microsoft finally updated Minecraft: Windows 10 Edition to support the Oculus Rift VR headset.
Oculus announced on Tuesday that the Rift is now available to pre-order from several popular stores in the UK, France and Germany, priced at £549 / €649, as well as in Canada.
Lenovo unveiled two new Windows 10 PCs with fierce specs, designed for VR gaming: a compact 'cube' PC with 4K support and built-in carry handle; and an all-in-one with a 27-inch Quad HD display.
HP also unveiled the OMEN X, its new flagship Windows 10 gaming PC, with monstrous specs, custom lighting, custom build options, "revolutionary thermal management", and a cube form factor designed to maximize cooling.
Nvidia unveiled the new mobile versions of its mighty GTX 1060, 1070 and 1080 graphics cards, aiming to deliver superlative gaming experiences on notebooks.
And after introducing the GTX 1060 for PCs last month, Nvidia announced a more affordable 3GB version, priced at $200.
Nvidia released a new version of its graphics driver too, optimizing performance in No Man's Sky, Paragon and Deus Ex: Mankind Divided. The drivers also fix a number of reported issues.
Sony announced details of its 4.00 'Shingen' software update for the PlayStation 4, which will include a fresh coat of paint for the UI, an overhauled Quick Menu and Share Menu, a new look User Profile, and lots more. The new update will be available soon for those on its public beta program.
Niantic updated its terms of service to crack down on those cheating in Pokémon GO, threatening to ban cheats for life.
This 'Half-Life: 3' poster got tongues wagging at the Gamescom industry event this week - but it's not quite what it seems...
But our odyssey through the tech world must come to an end, and what better way to end than this? Behold, the glorious spectacle of Super Mario Bros. being played in mixed reality on Microsoft's HoloLens headset.
Awesome.
---
Bonus content
Before we wrap things up for another week, let me first highlight a few extra bits around the site that I hope you'll enjoy reading.
After attending the launch of the Honor 8 on Tuesday, Timi Cantisano shared his first impressions of the new high-end handset - and so far, he's very impressed indeed...
With the rollout of the Windows 10 Mobile Anniversary Update finally beginning this week, be sure to check out our review, in which Rich Woods took a detailed look at what the latest version of the smartphone OS has to offer.
And finally, Justin Luna asked readers if their PCs have ever been infected by ransomware, malware or viruses - cast your vote in our latest poll, and be sure to let him know about your experiences!
---
Stay tuned to Neowin in the days ahead for what's sure to be another exciting week, filled with official news, juicy updates and plenty of insights from around the world of technology.
For now, though, there's plenty more to read across the site – including loads of interesting discussions over on our forums.
From all of us on the Neowin team,
have a great weekend!