7 Days is a weekly roundup of the Editors' picks of what's been happening in the world of technology - written with a dash of humor, a hint of exasperation, and an endless supply of (Irish) coffee.
The weekend has finally arrived - and after another exciting week across the tech world, that can only mean one thing: 7 Days is here once more to bring you up to speed with what's been happening. Sit back, relax and enjoy the journey.
Our voyage around the world of technology begins this week in the United Kingdom, with one of the most important tech companies in the country - and indeed, in the world. ARM, whose processor technologies have been used in billions of devices, is being acquired by Japanese telecommunications giant SoftBank in a deal worth around $32 billion USD.
And it was the end of an era in Japan this week, as the country's last manufacturer of VHS equipment finally ended production.
Meanwhile, a much newer sector of the technology industry is struggling. IDC's latest quarterly figures showed a 32% year-over-year fall in worldwide smartwatch shipments last quarter, with Apple Watch shipments crashing by a massive 55%.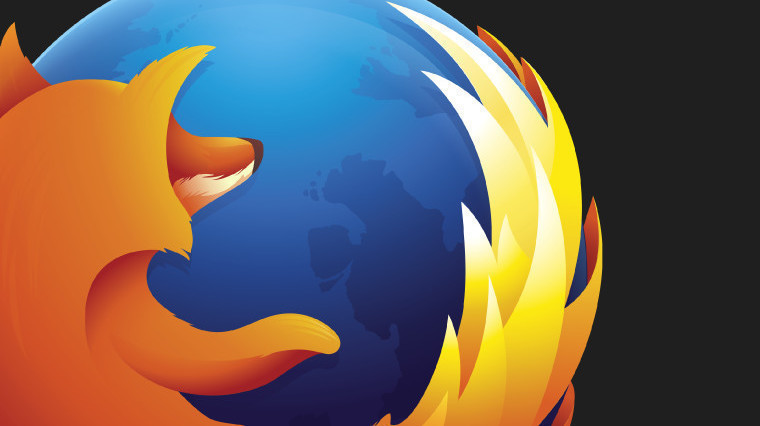 Mozilla is hoping for a bright future for its Firefox browser, part of which it outlined in a roadmap for the year ahead. It also provided further details this week on one key change that it plans to introduce: disabling large chunks of Flash content by default.
Twitter announced on Tuesday that it is making changes to its 'Verified' users program, allowing anyone on the network to apply for that status - although not everyone will be approved.
And a big change may be on the way for Netflix too. The popular video streaming service seems to be getting closer to allowing its users to download content for offline viewing.
KickassTorrents - one of the popular torrent search sites on the web, and one of the 100 most-visited sites in the world - was shut down this week, after its alleged owner was arrested in Poland.
Thousands of documents belonging to Asiana Airlines passengers, and some who flew with its Star Alliance partners, have been leaked onto the web. Passport scans, addresses and bank account details were among the compromised data - and experts have raised serious concerns over the airline's "extremely poor" web security.
Great news for Linux fans: you can now get your hands on the Linux Mint 18 Xfce beta.
Corning announced Gorilla Glass 5, promising "up to 2x improvement in damage resistance" over the previous version. It also says that the toughened glass - which will arrive on the first devices later this year - will survive up to 80% of drops from around 1.6 meters.
Customer relationship management (CRM) giant Salesforce has apparently had enough of dealing with the challenges of Android fragmentation. The company is dropping support in its Salesforce1 CRM app for nearly every Android device in the world, and will officially support just eight phones and tablets, including the Nexus 5X and 6P, and a handful of Samsung Galaxy devices.
The Nexus 5X is well-liked by many on the Neowin team, and with good reason - it's a very impressive device. Buyers in the UK can currently pick up the 5X for as little as £159.99 - that's almost £140 off its regular price.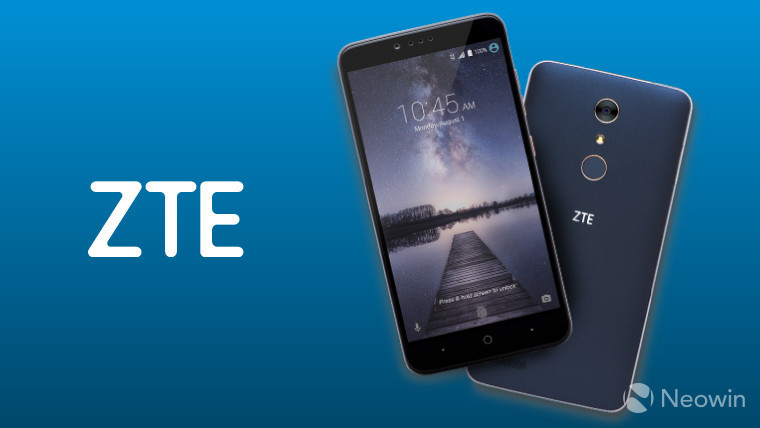 And there's good news for bargain-hunters in the US too, where ZTE has unveiled its newest device, featuring impressive specs at an incredibly low price. The Zmax Pro has a 6-inch 1080p display, Snapdragon 617 processor, 32GB of storage, fingerprint scanner, USB-C port and more, priced at just $99 with no contract.
Fellow Chinese tech giant Xiaomi is expected to launch new 'Mi Notebooks' running Windows 10 next week. Key specs of the 11- and 13-inch laptops were revealed last weekend.
LG introduced another 'Friend' for its G5 flagship phone, although this one doesn't take advantage of the handset's modular 'Magic Slot'. The Action CAM has a Snapdragon 650 processor and 2GB of RAM, with a 12MP sensor capable of recording 4K video - and it also features built-in 4G LTE connectivity.
Samsung is developing a standalone virtual reality (VR) headset that - unlike its existing Gear VR offering - won't rely on a smartphone. The new headset will reportedly be called the 'Odyssey'.
After two of its 'ruggedized' Galaxy S7 active handsets failed an independent water immersion test by Consumer Reports earlier this month, Samsung said that it stands by the device's IP68 rating - but it added that it will replace any unit under warranty "should water damage occur".
After nine months of availability, Google said this month that Android 6.0 Marshmallow is installed on just 13.3% of active devices. The update's long, slow rollout continues, making its way this week to Samsung's Galaxy Tab S2 on AT&T and on T-Mobile...
...and to the Galaxy Note 4 in Australia.
Sony's Xperia M4 Aqua and M4 Aqua Dual also got their first taste of Marshmallow...
...as did the HTC Desire 626 on Sprint and T-Mobile in the US.
Google released the fifth and final Developer Preview of Android 7.0 Nougat on Monday, and it includes a fun, feline-themed Easter egg.
Apple has been continuing its work on the next major updates for its operating systems too, and released new developer betas for iOS 10, watchOS 3, tvOS 3 and macOS 10.12 Sierra on Monday.
On Wednesday, it released the second Public Beta builds of iOS 10 and macOS 10.12 Sierra.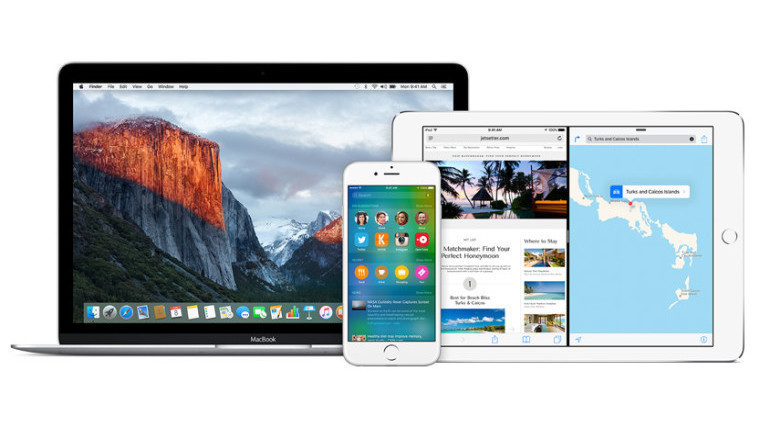 It also rolled out the final versions of what will likely be the last updates to its current OS versions: iOS 9.3.3, OS X 10.11.6 and tvOS 9.2.2.
Owners of Apple devices with Touch ID will soon be able to withdraw cash from 70,000 ATMs across the US without the need for a physical card.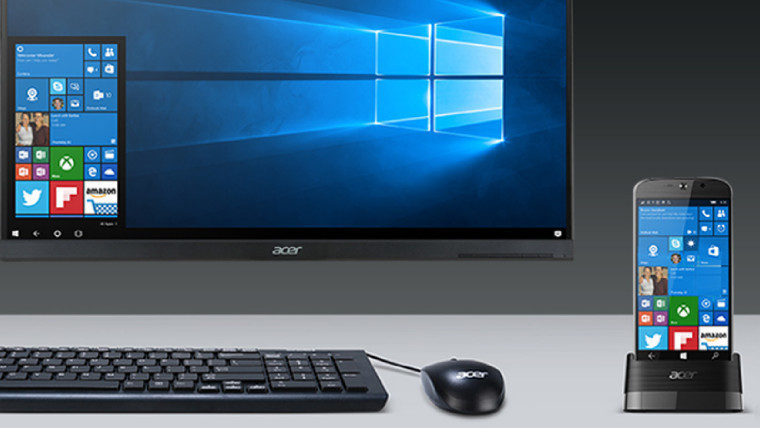 Ten and a half months after it was first announced, Acer's Windows 10 Mobile flagship phone, the Liquid Jade Primo, is available to buy in the US. It's priced at $649, which includes a desktop dock, mouse and keyboard, to take advantage of its PC-like Continuum support.
HP revealed that its powerful new Windows 10 Mobile handset, the Elite x3, will cost $699 in the US, or $799 with a Desk Dock. The device will ship in the US later this month, and pre-orders have also opened in Sweden.
But a planned international launch for the NuAns NEO - another Windows 10 Mobile handset - is looking very uncertain. The company launched a Kickstarter campaign to crowdfund global availability of the device, but with 18 days to go, it had attracted fewer than 440 backers around the world, reaching just $125,000 of its $725,000 goal.
Microsoft's Lumia 640 XL got a price cut with AT&T on Friday, reducing it to $149.99 with no contract. Oddly, the AT&T-locked model is still priced at $249.99 from the Microsoft Store.
The Yezz Billy 4.7 became the latest Windows phone to get support for the Windows Insider Program, allowing owners to install the latest Windows 10 Mobile preview builds on it.
The release of the Windows 10 Anniversary Update is now very close indeed, and Microsoft has been working to put the finishing touches to the update. On Monday, it released Insider Preview build 14393 to PCs and phones in the Fast ring, followed by availability for those devices in the Slow ring on Wednesday.
14393 is widely believed to be the 'RTM' build - although Microsoft no longer uses that technology in the Windows-as-a-service era. But on Friday, it rolled out a cumulative update for that build, bumping it up to 14393.3, bringing a handful of fixes.
But before the Anniversary Update arrives on August 2, Microsoft will end its free Windows 10 upgrade offer for Windows 7 and 8.1 PCs on July 29. You can find out more about what that will mean here.
Microsoft has been making a final push to encourage those on older Windows versions to upgrade to its newer OS, with a notification tray alert, and a countdown in its 'Get Windows 10' app on Windows 7 and 8.1 PCs.
Microsoft published its latest financial results on Tuesday, for the fourth and final quarter of its 2016 fiscal year, ending June 30. The company reported $5.5 billion net income on $22.6 billion of revenue, and as expected, performance was very strong in its cloud business, with solid growth for Office, Surface and Bing too.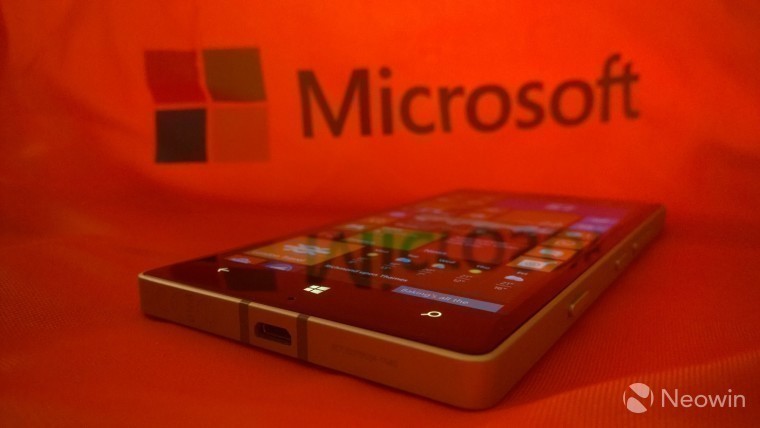 Unsurprisingly, though, it was another disastrous quarter for Microsoft's mobile business. Its phone revenue fell by 71% year-over-year - and sales of its devices are now so pitifully small that it chose not to disclose how many Windows phones it sold last quarter, despite having done so in previous earnings reports.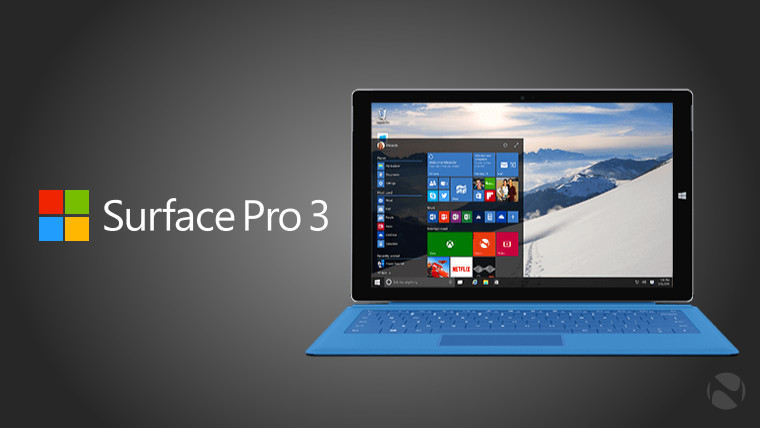 Owners of Microsoft's last-generation Surface Pro 3 tablet have been complaining of significant problems with the battery in their devices. In a statement to Neowin on Tuesday, Microsoft said that it was looking into the issue as a "top priority".
On Friday, Microsoft released its first firmware update for the Surface Pro 3 in over three months. However, while its release notes refer to new firmware that "increases battery life during sleep mode", it's not yet clear if it resolves the battery issues that some users reported on their devices.
Despite two delays and a $2,000 price increase before launch, it seems the Surface Hub has been popular among business customers. Microsoft said on Thursday that it's shipped its giant touchscreen devices to over 500 customers, and with demand exceeding supply, it's now increasing production.
Microsoft has launched a preview of its new video streaming service for businesses called, rather unimaginatively, Stream.
It's been almost a year since Microsoft removed the ability to take panoramic photos from its Windows phones. Ten and a half months later, and with breathless excitement, Microsoft announced that it's reintroducing that functionality as an integrated part of its Camera app for Windows 10 devices, including not just phones, but PCs too.
That's nice - but what the hell took so long?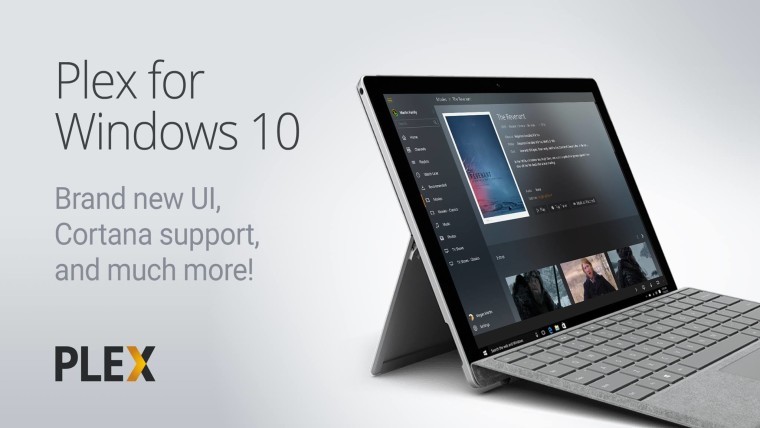 The new Plex app, built on Microsoft's Universal Windows Platform (UWP), exited beta for Windows 10 PCs this week. A Windows 10 Mobile version is also in development.
Microsoft released its new Skype UWP app for Windows 10 Mobile on Monday - but it's currently only available to devices in the Insider Fast ring.
Microsoft said on Wednesday that users can expect to experience fewer issues with Skype in the future, as it completes its transition from peer-to-peer to the cloud.
But it also made a shocking, and very unwelcome, announcement. Along with older Android versions, the company is dropping Skype support for Windows Phone 8 and 8.1 devices. With its Skype focus shifting to Windows 10 Mobile handsets, Microsoft's communications service will be abandoning almost 90% of those currently using a Windows phone.
Just 11.9% of those using Windows phones are now using Windows 10 Mobile, according to the latest monthly report from AdDuplex, which was published on Thursday. As ever, the report offered many other insights into the Windows mobile ecosystem, including:
97% of active Windows phones are still Lumia devices;
the Lumia 535 is the most Windows handset in use;
over 25% of Windows phones in Germany are now running Windows 10 Mobile
...and plenty more.
And as Windows phone sales and usage continue to decline, many companies see little point in continuing to support Microsoft's mobile OS. Amazon has been emailing its customers to inform them that its app will no longer work on any Windows phones from August 15.
Meanwhile, Microsoft continues to improve its software on rival operating systems. On Monday, it rolled out a big update for its Groove music app on iOS and Android, bringing some welcome fixes and appealing new features.
Microsoft Garage released an update to its Arrow Launcher for Android on Friday, bringing various new features and fixes.
iOS and Android devices will be able to download the first episode of Batman - The Telltale Series on August 2. The new game will also be released for PC, Mac, the Xbox 360 and Xbox One, and Sony's PlayStation 3 and 4, on the same day.
August 2 will also be the official release date for the new Xbox One S.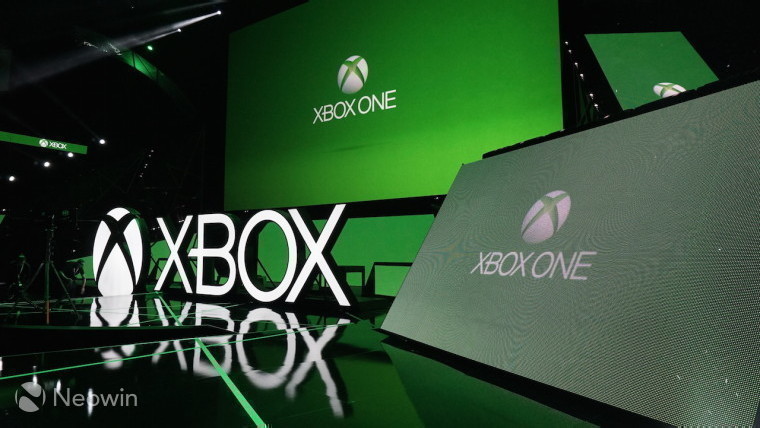 As part of its quarterly earnings report this week, Microsoft revealed that the number of Xbox Live active users has grown by 33% year-over-year - but it also said that Xbox hardware revenue is down by 33%.
Some sites rather carelessly reported this as some kind of 'disaster' for Xbox One sales - a simplistic, poorly researched assessment, based on little more than a superficial glance at a headline figure.
In fact, as we explained, the decline in revenue is attributed to a year-over-year fall in Xbox 360 demand (Microsoft ended production of the ten-year-old console earlier this year due to declining demand), along with deeper discounts on the Xbox One ahead of the launch of the Xbox One S.
On Tuesday, Microsoft added three more Xbox 360 games to the list of those that can be played on its Xbox One; and on Thursday, it added another eight.
And more UWP apps showed up on the Xbox One this week too, including Netflix, Hulu and Cast.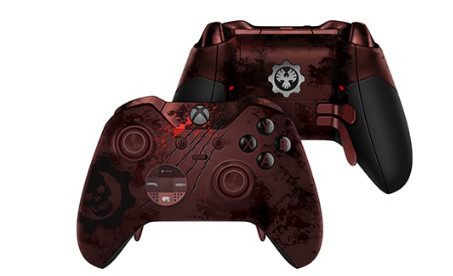 The striking limited edition Gears of War 4-themed Xbox Elite controller is now available to pre-order in the US, priced at $199.99.
Rise of the Tomb Raider will no longer be an Xbox One exclusive from October 11, when the game launches on the PlayStation 4, with a special '20 Year Celebration' edition.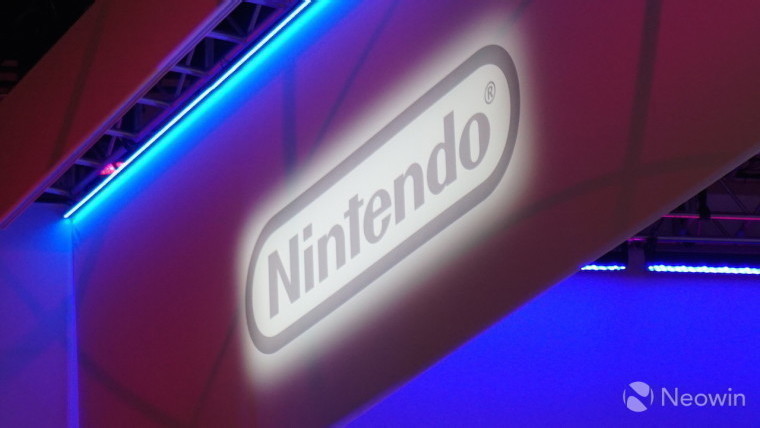 While Nintendo is resurrecting its classic NES later this year, it's continuing to work on its next-generation 'NX' console too. The CEO of games giant Ubisoft said this week that he's seen the NX in action and that it's "really great", suggesting that it will bring "more casual players back to the industry".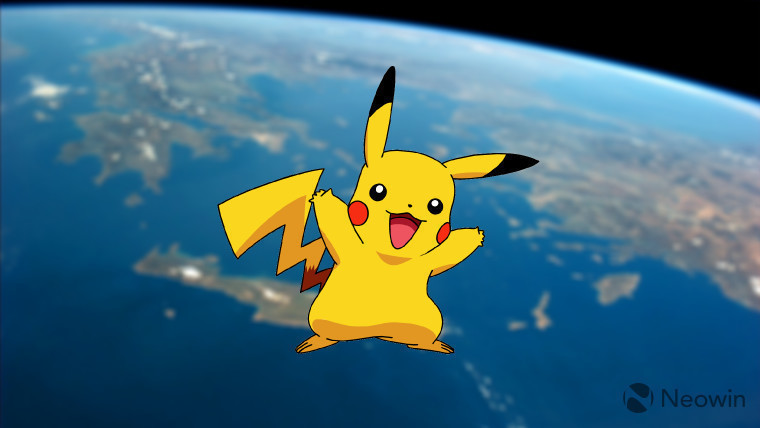 Pokémon GO continues to be a hit, and its developers are keen to expand its availability further. Niantic said that it aims to roll out the phenomenally popular game to 200 markets worldwide "relatively soon".
But a group identifying itself as 'PoodleCorp' has warned that it plans to knock the game's servers offline on August 1 "because we can, nobody can stop us and we just like to cause chaos".
*sigh*
But our journey around the tech world ends this week in Hollywood, where - somewhat inevitably - a Pokémon movie is now in the works. But rather unexpectedly, it won't be an animation, but a live-action movie.
Didn't see that coming...!
---
Bonus content
Before we wrap things up for another week, let me first highlight a few extra bits around the site that I hope you'll enjoy reading.
Our team has been testing all sorts of stuff for you in recent days, including Robbie Khan, who published his review of the JESBOD QY13 Bluetooth earphones - and they did pretty well, although they certainly left room for improvement.
Robbie also reviewed the deliciously named Tronsmart Chocolate, a wireless fast-charging pad. It offers some pretty tasty performance - but we advise against eating it.
Robbie - who's been very busy lately! - also shared his review of the Samsung Galaxy S7 edge Lens Cover, which aims to offer a budget-friendly solution to offer superior photography on the high-end smartphone.
Timi Cantisano focused on improving mobile photography too, reviewing Aukey's Wide and Super Wide angle lenses and comparing the results with those of the standard camera offering on his LG G5.
Jett Goldsmith took a closer look at home monitoring with his review of the Vimtag P1 Smart Cloud IP Camera, describing it as "a great budget camera with a few kinks".
Rich Woods got his hands on the HTC Desire 530, sharing his first impressions in an unboxing video of the affordable handset.
And six months after giving up on Windows phones, Vlad Dudau shared his thoughts on switching to Android. If you've been thinking of making a similar move, that's definitely worth a read!
---
Stay tuned to Neowin in the days ahead for what's sure to be another exciting week, filled with official news, exciting updates and plenty of insights from around the world of technology.
For now, though, there's plenty more to read across the site – including loads of interesting discussions over on our forums.
From all of us on the Neowin team,
have a great weekend!