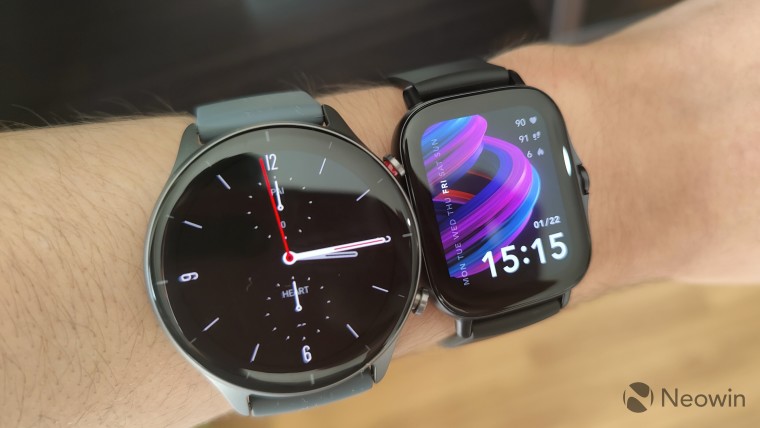 Amazfit is a fairly well-known brand owned by Huami - a less recognizable name - and it's developed a solid reputation in the wearable market. The company introduced a couple of new smartwatches, the GTR 2e and GTS 2e, at CES 2021, and they're both in our hands for a review.
Both the GTR 2e and GTS 2e are more affordable versions of watches Amazfit introduced earlier, the GTR 2 and GTS 2. The most notable downgrades are the lack of Wi-Fi connectivity, the removal of the speaker, a matte finish on the body, and a slightly less curved screen at the edges. On the flip side, the new variants add a temperature sensor and they have a much longer battery life than the more expensive siblings.
As for differences between the GTR and GTS models, the R stands for round, and the S stands for square - even though it's more of a rectangle, really. Feature-wise, the two watches are identical, and the same goes for pricing, which is $139.99 each. The main differences are in the screen and battery life. The GTS 2e has a 1.65-inch panel with a 348x442 resolution, and the GTR 2e has a 1.39-inch display with a 454x454 resolution. The battery is also much bigger on the GTR 2e.
This is my first experience with an Amazfit device, and as you'll see in the video below, they've left a good first impression so far. Of course, I'll be reviewing the two devices in the near future, but for now, if you're interested, you can buy the Amazfit GTR 2e and GTS 2e straight from Amazfit.