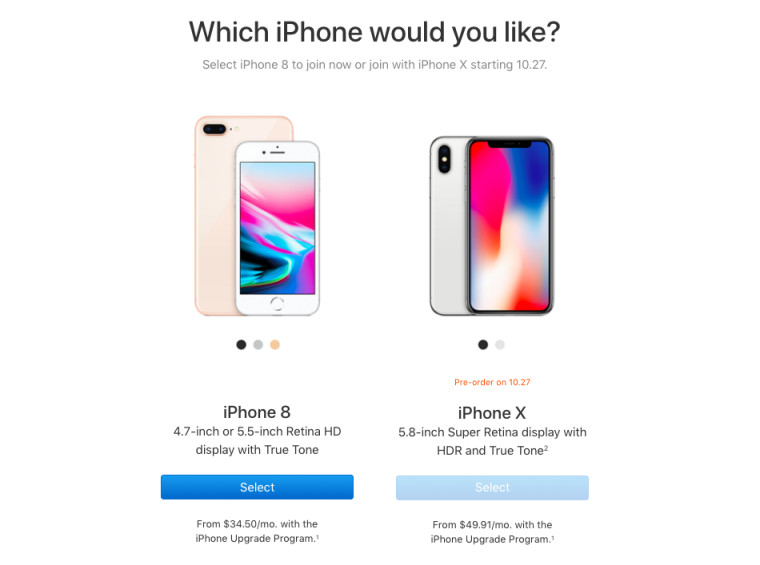 A few days ago we reported that Apple would open its pre-approval process for those that were interested in an iPhone X through its Upgrade Program. Now the day has finally arrived for those that are interested to start the enrollment process.
If unfamiliar with Apple's Upgrade Program, it allows upgrades on a yearly basis of its handsets, so that the customer can have the latest and greatest. While it did start off a little rocky in the beginning, the firm has made improvements over the years to better streamline the process. Although sales of the company's iPhone 8 and iPhone 8 Plus have been steady, they haven't been stellar, with the previous models outselling the current ones.
In contrast, the iPhone X is predicted to have a huge draw with industry insiders and analysts predicting shortages of the handset during its initial launch. For this reason, it is important for Apple to make sure that its customers are ready to go for the big day. The process for pre-approval is quite simple and can be done through the Apple Store app which can be downloaded on any supported iOS device. After selecting the iPhone X and getting pre-approved, it's simply a matter of returning to the app when pre-orders start on October 27. The handset will make its official retail release on November 3.
Source: Apple